CALORIE, FAT, AND CARBOHYDRATE COUNTER
00037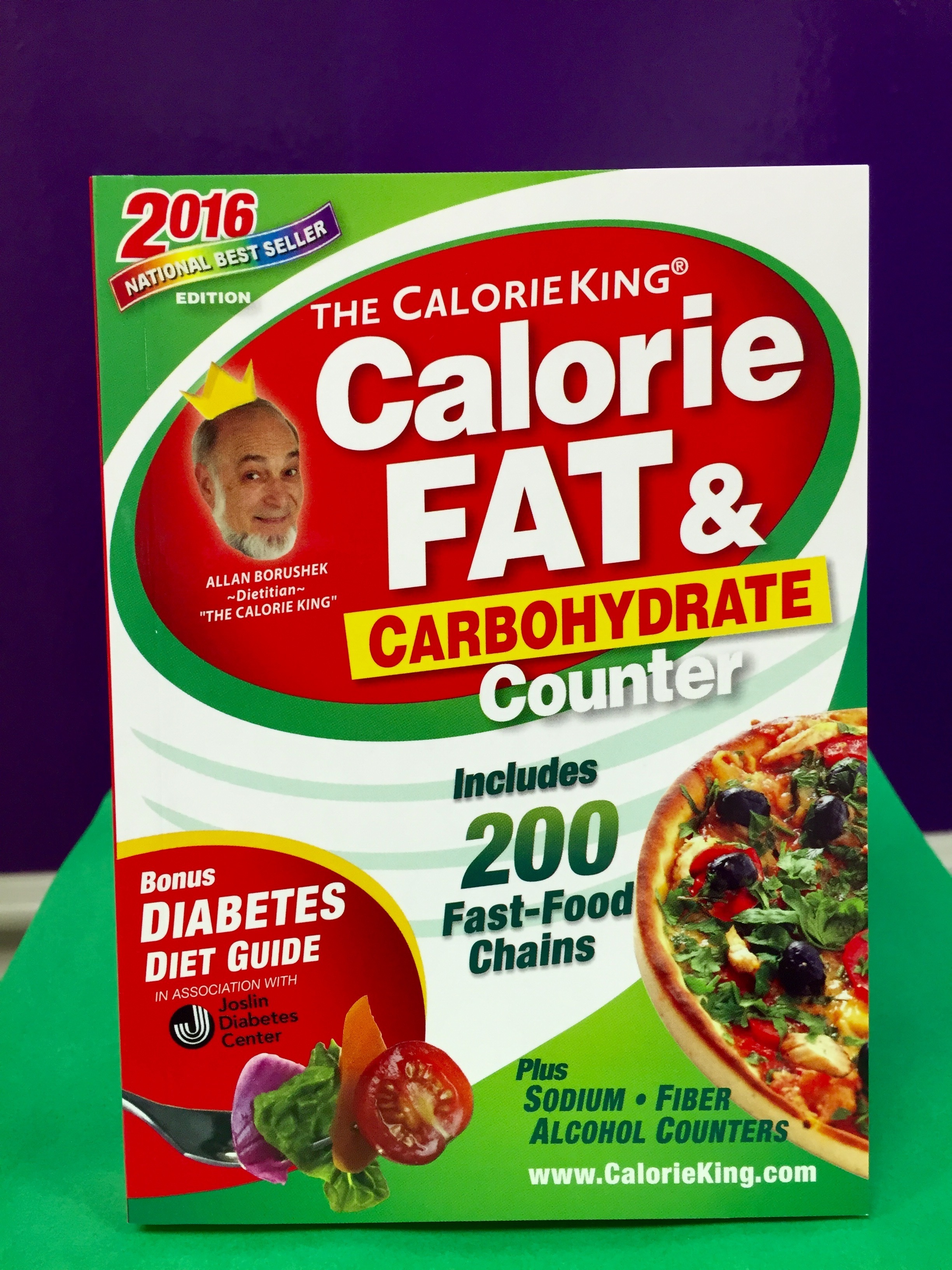 Whether you want to lose weight, manage your diabetes, or reduce other diet-related health risks, eating choices count. You can start making healthier choices today with the CalorieKing convenient and reliable guide. Take it everywhere; look up foods before you eat, when eating choices count the most!
It's a fact that most of us drastically underestimate how much we eat, causing the mysterious 'unexplained' weight gain. It is really not a mystery. Most of us eat far too many calories. One of the main reasons is that we really don't know the calorie, fat or carbohydrate content in the foods we eat day-in and day-out.
End the guesswork. You will find the calorie, fat and carbohydrate counts for your favorite foods in this convenient, pocket-sized, and colorful book.
This book is the favorite choice of consumers as well as health care professionals. With more than 15M copies sold, the CalorieKing Counter consistently receives the highest average reader-rating of all counters and similar books.
Features:
A "book-within-a-book": Menu items from 200 fast food chains and restaurants - the most comprehensive available, plus a unique Eating Out section that includes international, carnival, fair, stadium, and movie-theater foods.
17,000 food listings, both brand name and generic - researched meticulously and regularly updated by the CalorieKing team of dietitians and food researchers.
Useful guides and bonus counters for: Alcohol, caffeine, fat & cholesterol, fiber, protein, iron, and sodium.
Several informative reference sections on weight management, plus a section on diabetes co-authored with the world-renowned Joslin Diabetes Center.
Color-coded nutrient listings to make it quick and easy to find your favorite foods.
Take control of your eating habits today!