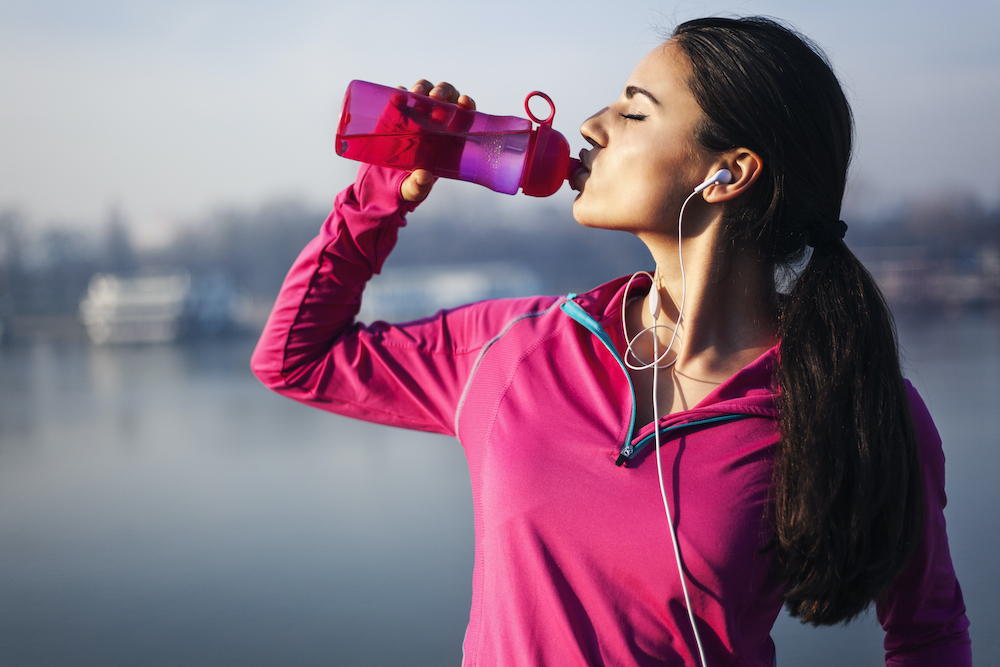 According to Healthline, drinking water increases the number of calories you burn, which is known as resting energy expenditure. It may sound simple, but there are people out there who find it hard to constantly be drinking water! The Aspen Clinic of Louisiana is here to offer 3 tips to help with drinking more water!
Drink A Glass Of Water Before Every Meal
Drink one glass of water 30 minutes before a meal to help digestion. Remember not to drink too soon before or after a meal as the water will dilute the digestive juices. Drink water an hour after the meal to allow the body to absorb the nutrients.
Invest in a Water Bottle
Not only will you be more inclined to reach for your water bottle more often because it just feels more predictive to have one, you will also be able to track your progress! Water bottles these days can come with time stamps on them, reminding you to make it to the next line before the time runs out. Have fun with it. Make it a game or a race between you and a friend!
The Aspen Clinic has a water bottle for sale if you are looking for a new one!
Infuse Your Water
Adding lemon, mint, or other fruits like strawberries to your water can make the drinking process more enjoyable! If you are drinking something that tastes good, you'll be more inclined to go in for another sip! Drinking water doesn't have to be boring or mundane. Put your own spin on it and find what works for you!
Join The Aspen Clinic – We Have 9 Locations in Louisiana
The Aspen Clinic program is based on lifestyle changes, not temporary dieting. In summary, our program is designed to increase your metabolism and help you develop a new set of eating and activity habits. We will individualize your program according to your daily caloric needs to ensure that you are losing fat and avoiding the loss of lean muscle mass. 
Visit any of our Aspen Clinic locations across Louisiana, Baton Rouge, Covington, Hammond, Harvey, Houma, Lafayette, Metairie, Prairieville, and Slidell, or schedule an appointment today to get started!