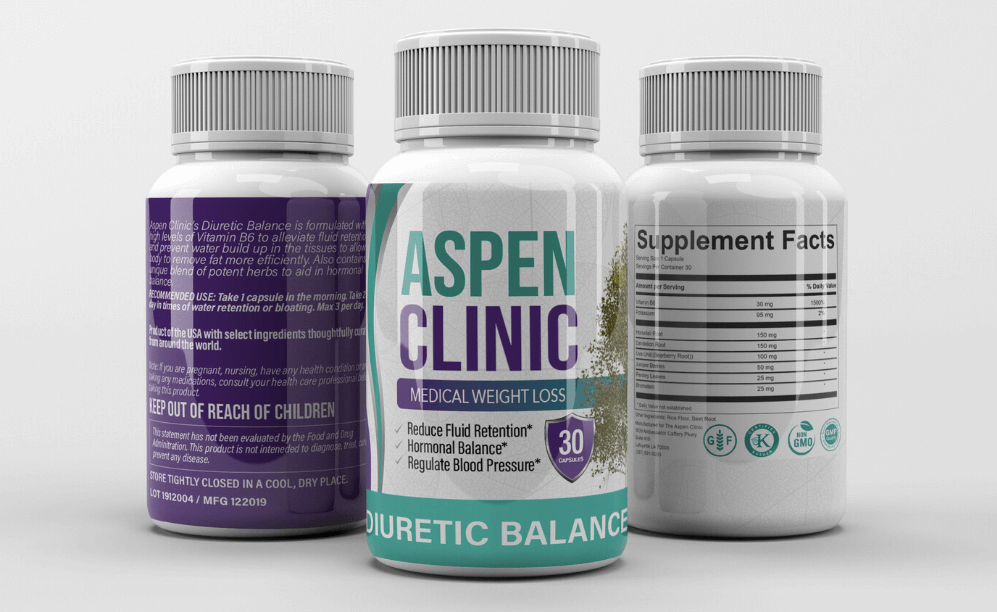 Premenstrual syndrome (PMS) has a wide variety of signs and symptoms, including mood swings, tender breasts, food cravings, fatigue, irritability, and depression. It's estimated that as many as 3 of every 4 menstruating women have experienced some form of premenstrual syndrome.
Symptoms tend to recur in a predictable pattern. But the physical and emotional changes you experience with premenstrual syndrome may vary from just slightly noticeable all the way to intense. Don't let PMS weight gain and bloating deter you from your wellness journey! A diuretic supplement, like Diuretic Balance available at the Aspen Clinic, can help the body shed excess fluid through your kidneys.
Our Diuretic Balance prevents the storage of excess water in the body. In situations of heat and excess stress on the body, the body responds by storing water for survival. By allowing the body to naturally cycle water we see increased weight loss and circulatory improvement. Diuretic supplements can also help enhance your mood during a rather hormonal time of the month!
Join The Aspen Clinic – We Have 9 Locations in Louisiana
Looking for more support or supplement recommendations? Join us at the Aspen Clinic! The Aspen Clinic program is based on lifestyle changes, not temporary dieting. In summary, our program is designed to increase your metabolism and help you develop a new set of eating and activity habits. We will individualize your program according to your daily caloric needs to ensure that you are losing fat and avoiding the loss of lean muscle mass.
Visit any of our Aspen Clinic locations across Louisiana, Baton Rouge, Covington, Hammond, Harvey, Houma, Lafayette, Metairie, Prairieville, and Slidell, or schedule an appointment today to get started!