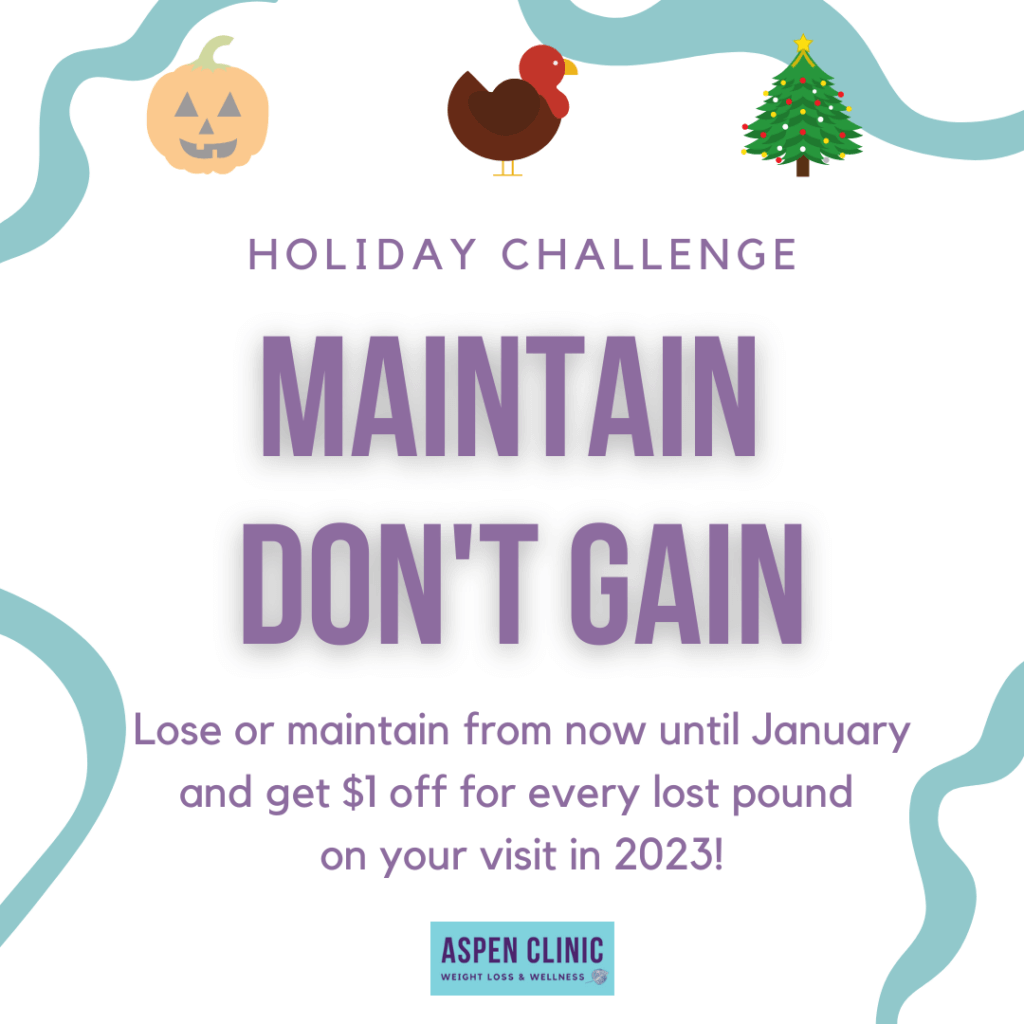 It's that time of year again! Halloween marks just the start of several holidays over the next three months that all place a heavy focus on food.
Late October through New Year's Day is a time of fun celebrations, family get-togethers, gift-giving, and a three-month food fest—one that you shouldn't let end in weight gain.
The problem is that weight gained during the holiday season can take months to lose, according to a new study. In many cases, individuals never lose the weight, packing on extra pounds that stay on and accumulate year after year.
Take control of the holiday season now – get on a plan, stick to it, and let the Aspen Clinic help you stay on track throughout the next three months! Because before you know it, it'll be Mardi Gras!
How The Holiday Weight Loss Challenge Works
Let us offer you an incentive to stay on track during the holidays.  Get $1 off for every pound lost from the end of October through New Years Day. If you lose 5 pounds, $5 will be taken off of your bill for your visit in 2023! 
Challenge yourself this holiday season. Stick to your plan and save some money during the time you need it most! 
Join The Aspen Clinic – We Have 9 Locations in Louisiana
The Aspen Clinic program is based on lifestyle changes, not temporary dieting. In summary, our program is designed to increase your metabolism and help you develop a new set of eating and activity habits. We will individualize your program according to your daily caloric needs to ensure that you are losing fat and avoiding the loss of lean muscle mass. 
You can also visit our online store, we carry all the weight loss essentials including water bottles, vitamins / supplements, protein powders, and more!