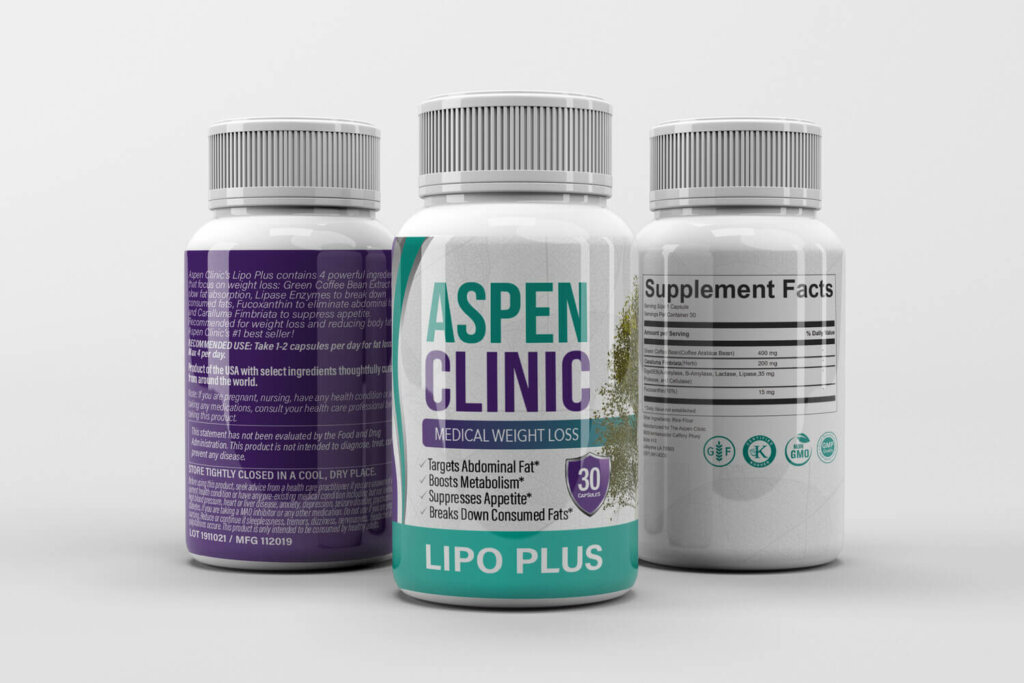 Weight management changes as we get older and as adults age, their fat cells begin storing more fat and releasing less which makes it harder to maintain a healthy weight. For women, fat cells around the belly area take on the added task of generating estrogen which makes weight loss in the mid-section even more difficult. 
Our best selling Lipo Plus supplement not only helps to minimize food cravings, it also works to reduce fat storage and provide the ability to maintain a consistent nutritional intake. Active components in the Lipo Plus supplement send messages to the cells in order to reduce fat storage. 
Green Coffee Bean Extract is one of the ingredients in Lipo Plus that helps to slow the absorption of dietary fat and increase metabolism of extra body fat. Fucoxanthin is another ingredient in Lipo Plus that specifically targets a protein called UPC1 to increase the rate that belly fat is burned. Studies have shown that Fucoxanthin appeared to reduce belly fat by 10%. Lipase Enzymes are plant derived enzymes also found in our Lipo Plus supplement that are known to break down fat found in raw butters, oils, cheeses, and meats. When these fats are broken down they are unable to be stored as body fat in the stomach area. 
Lipo Plus is packed with ingredients that can help reduce belly fat in people of all ages. It specifically is helpful in fighting age-related weight gain and can be a great step towards achieving a healthy lifestyle.
Join The Aspen Clinic – We Have 9 Locations in Louisiana
The Aspen Clinic program is based on lifestyle changes, not temporary dieting. In summary, our program is designed to increase your metabolism and help you develop a new set of eating and activity habits. We will individualize your program according to your daily caloric needs to ensure that you are losing fat and avoiding the loss of lean muscle mass. 
Visit any of our Aspen Clinic locations across Louisiana, Baton Rouge, Covington, Hammond, Harvey, Houma, Lafayette, Metairie, Prairieville, and Slidell, or schedule an appointment today to get started!