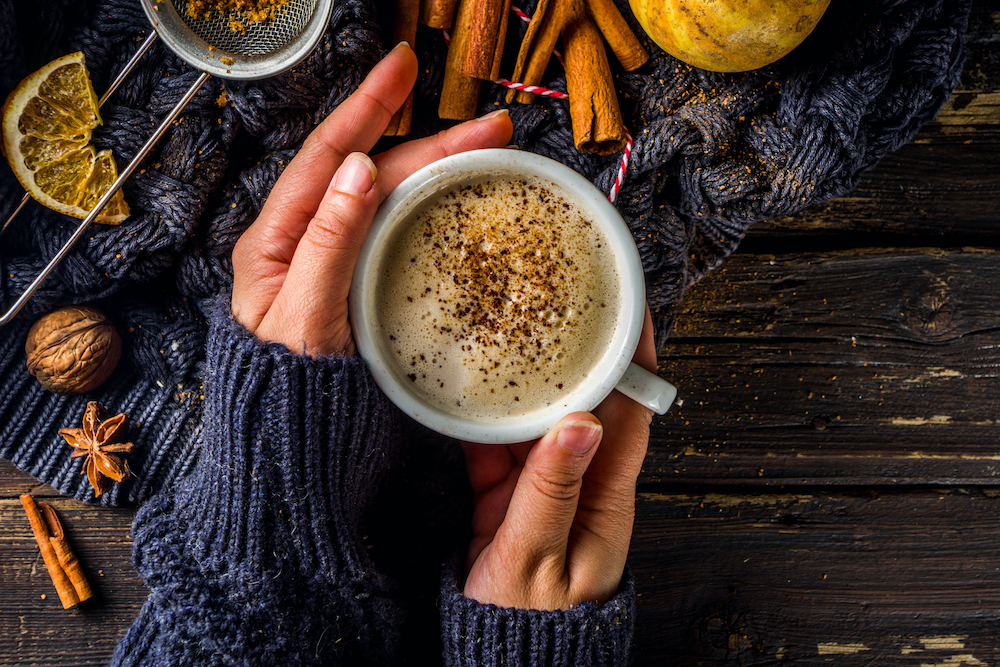 Finding it hard to not give in to temptation this pumpkin season? Fear not! The Aspen Clinic is here to offer some healthy alternatives to getting your pumpkin fix to help keep you on track. Here are our favorite healthy pumpkin treats. 
Simple Mills Almond Flour Pumpkin & Muffin Bread
Authentic pumpkin flavor that's out of this world, from real pumpkins! We highly recommend this muffin/bread mix this fall!
Made with almond flour and coconut flour for nutrient value
Naturally sweetened with coconut sugar
Can be made into muffins or a loaf
Certified Gluten-Free, Grain Free, Soy Free, Corn Free, Dairy Free, Gums/Emulsifiers Free
Plant Based
Non-GMO Project Verified
Paleo-Friendly
Nutpods Unsweetened Pumpkin Spice Creamer
Pumpkin Spice Lattes are one of the most special parts of the fall season, and you don't have to miss out! Nutpods unsweetened Pumpkin Spice is a zero sugar per serving answer to the familiar flavors of fall. This year your favorite flavor doesn't have to be basic. This creamer could also be used as a part of a recipe if you are baking! Get creative and enjoy the flavor of fall.
Birch Benders Pumpkin Spice Paleo Pancake & Waffle Mix
How great is it when something is good and good for you? You love pancakes. You love paleo. You love pumpkin spice. So we've combined the three in a delicious new recipe that even the most discerning modern caveperson will adore! Simply scoop the desired amount of mix into a bowl, add water, mix, and make! That's right, JUST ADD WATER – no eggs or milk necessary! Don't want to use it all at once? Our resealable pouch keeps the mix fresh for next time. Easier, high quality, tastier – these pancakes have it all!
Join The Aspen Clinic for Grocery Guides
If you'd like a more in-depth look into what we recommend, pumpkin and otherwise, found in your favorite grocery stores, join the Aspen Clinic! The Aspen Clinic program is based on lifestyle changes, not temporary dieting. In summary, our program is designed to increase your metabolism and help you develop a new set of eating and activity habits. We will individualize your program according to your daily caloric needs to ensure that you are losing fat and avoiding the loss of lean muscle mass. 
Visit any of our Aspen Clinic locations across Louisiana, Baton Rouge, Covington, Hammond, Harvey, Houma, Lafayette, Metairie, Prairieville, and Slidell, or schedule an appointment today to get started!