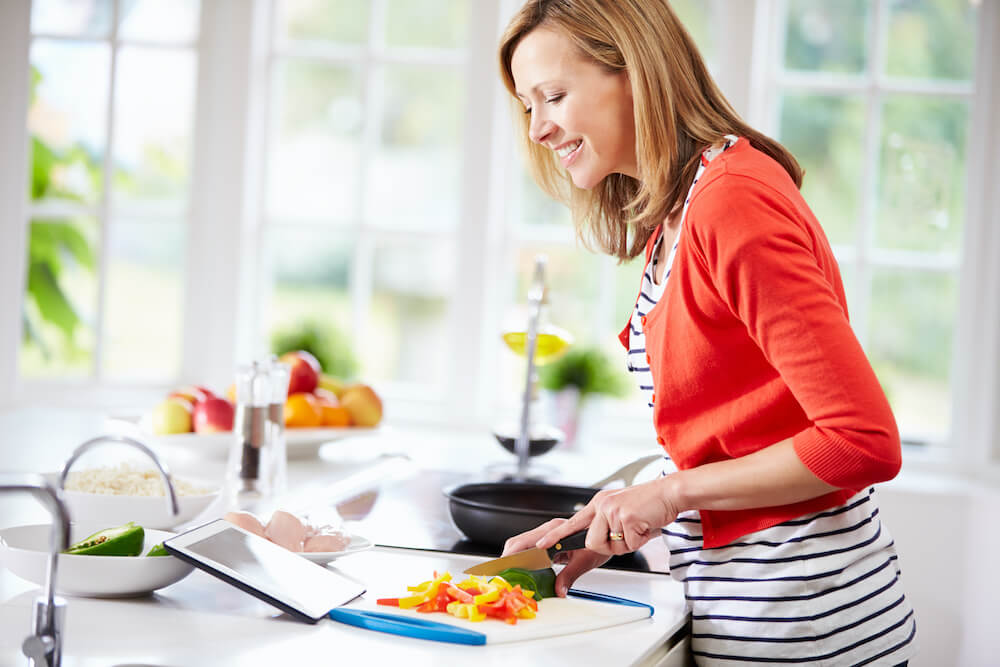 If you are looking to do some cooking, there are so many ways to do so without adding extra calories! Here are some tips on how to make healthy substitutions in your recipes without anyone even noticing from the Aspen Clinic of Louisiana! 
Healthy Substitutions for Recipes
The first way to reduce calories in recipes is to replace butter with applesauce, mashed banana, or pumpkin puree. Replacing butter with any of these recommended substitutions will not only reduce calories and fat, it will add flavor, moisture, nutrients, and fiber. 
Our next tip is to replace mayonnaise in your recipes with sour cream or plain greek yogurt! Both substitutions will cut the calories that are packed in mayo but keep the recipe creamy.
In terms of using sugar in recipes, we recommend using vanilla or almond extract to flavor sweets! Because extracts have fewer calories and carbohydrates than sugar, it can be used to reduce your sugar intake. Using extracts as a sugar substitute also can reduce high blood glucose levels and help you lead a more heart-healthy lifestyle.
Grocery Store Recommendations from The Aspen Clinic
Wondering what to pick up for calorie-cutting substitutes the next time you're at the grocery store? The Aspen Clinic has developed Grocery Guides to help you out! We have come up with incredibly detailed guides, including pictures, to take with you to Walmart, Target, Rouses, and Whole Foods to help determine which products are Aspen Clinic approved! We went down every aisle and sorted through every product including condiments, frozen foods, dressings, desserts, and even alcohol! Our Grocery Guides are available at all 8 of our locations across East Texas and Louisiana, but here is a preview of some of our favorite items from each store.
Join The Aspen Clinic for Grocery Guides
If you'd like a more in-depth look into what we recommend as substitutes, join the Aspen Clinic! The Aspen Clinic program is based on lifestyle changes, not temporary dieting. In summary, our program is designed to increase your metabolism and help you develop a new set of eating and activity habits. We will individualize your program according to your daily caloric needs to ensure that you are losing fat and avoiding the loss of lean muscle mass. 
Visit any of our Aspen Clinic locations across Louisiana, Baton Rouge, Covington, Hammond, Harvey, Houma, Lafayette, Metairie, Prairieville, and Slidell, or schedule an appointment today to get started!