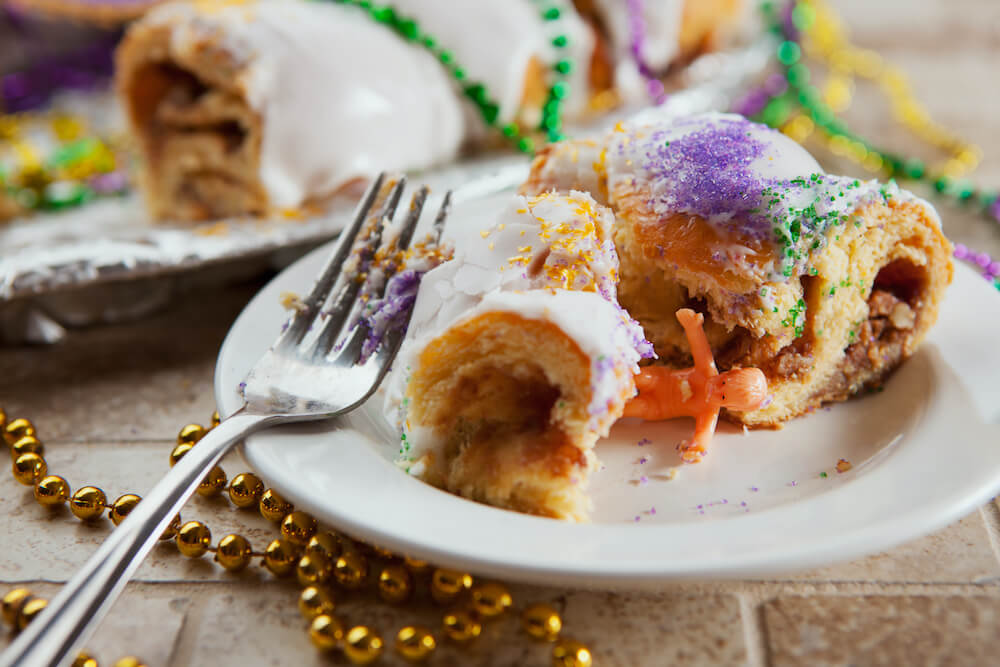 Mardi Gras tends to be the time of year that all New Year's resolutions to make healthy choices get thrown out the window. After all, "Mardi Gras" quite literally translates to "Fat Tuesday" and is meant to be celebrated by feasting upon fatty foods before the lenten seasons begins.
Because this celebration is literally built around enjoying foods that aren't very nutritious for the body, how can one make healthy choices at such a time? Have no fear, the Aspen Clinic is here to lend a hand with some tips to stay healthy during Mardi Gras!
According to West Jefferson Medical Center, here are some of the best ways to keep yourself on track during Mardi Gras:
Pack your own snacks. You never know when you might get a craving for something along the parade route while at a friends house celebrating. Carrying snacks that you know are healthy will help you stay on track and curb some of the cravings for the less-than-healthy treats you'll undoubtedly be surrounded with.
Drink a ton of water. Whether you are indulging in alcoholic or non-alcoholic sweetened beverages or not, alternating between water will help to keep you hydrated and minimize your intake of these high caloric beverages. If you do choose to give into the sweets, drinking water will help flush it out of your body quicker!
Savor each bite and be more mindful. It takes approximately 20 minutes for your brain to send the signal that it is full. It is easy for us to want to overindulge, so be mindful of your portion and take time to enjoy the flavor of that king cake, daiquiri, or sweet.
Get Moving. Plan to walk or bike to the parade route or place of celebration! This way you can get some exercise in as well as avoid the stress of trying to drive around the blocked streets.
Lose the guilt. Mardi Gras is such a joyous time that it should be celebrated, not dreaded. If you do end up eating or drinking more than planned, the most important thing is that you try to get back into your healthy eating habits as soon as possible.
When it comes down to it, Mardi Gras should be enjoyed and celebrated. Don't punish yourself for taking a slice of the King Cake. Make as many healthy choices as possible, and your body will thank you for feeding it regardless!
Join The Aspen Clinic – We Have 9 Locations in Louisiana
The Aspen Clinic program is based on lifestyle changes, not temporary dieting. In summary, our program is designed to increase your metabolism and help you develop a new set of eating and activity habits. We will individualize your program according to your daily caloric needs to ensure that you are losing fat and avoiding the loss of lean muscle mass.
Visit any of our Aspen Clinic locations across Louisiana, Baton Rouge, Covington, Hammond, Harvey, Houma, Lafayette, Metairie, Prairieville, and Slidell, or schedule an appointment today to get started! 
You can also visit our online store, we carry all the weight loss essentials including water bottles, vitamins/supplements, protein powders, and more!