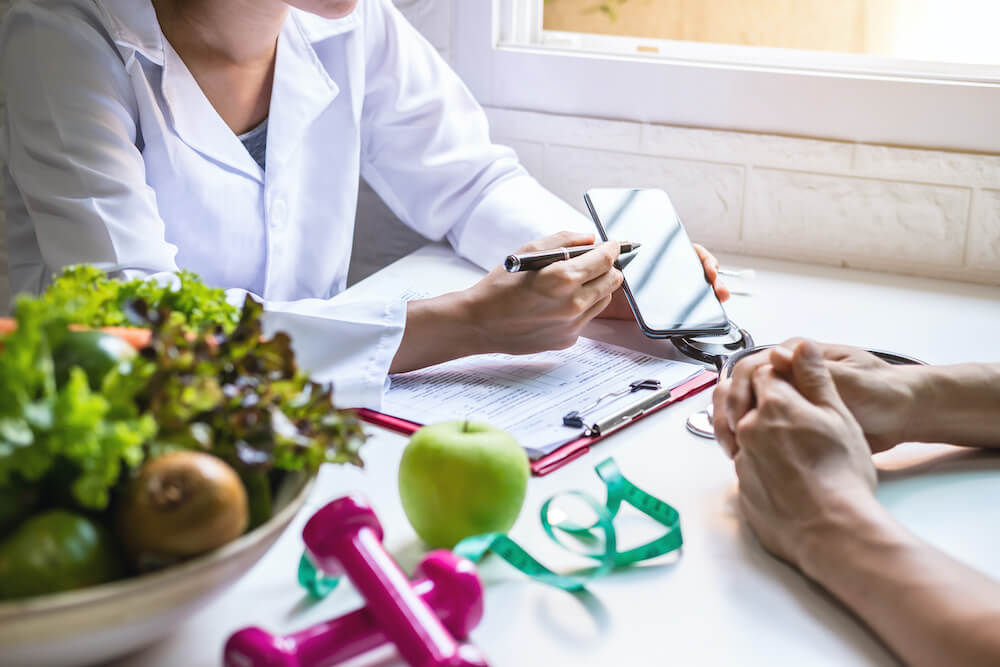 A nutrition education and information campaign sponsored annually by the Academy of Nutrition and Dietetics, National Nutrition Month®, held annually in March, focuses attention on the importance of making informed food choices and developing sound eating and physical activity habits. The Aspen Clinic of Louisiana is here to provide some of our own tips to aid in your nutrition journey! 
Sit Less, Move More
Moving your body is one of the most important things you can do to improve your health! Being active should never be a punishment on our bodies, get moving by doing an activity you enjoy! Physical activity improves overall health, lowers stress, builds strength, and boosts your mood.
Prioritize Sleep
Sleep is the key to being rewarded for healthy eating and exercise habits. You should be getting 7-9 hours of sleep every night. Did you know that people who sleep 8 hours are 30% less likely to gain weight?! Once you prioritize your sleep you'll overall health will improve!
The Greener, The Better!
Every meal should include a serving of vegetables, especially green ones! Green, leafy vegetables are a great way to bring more vegetables into your diet. Enjoy raw broccoli as a snack or steam it to serve as a side with dinner.
Join The Aspen Clinic – We Have 9 Locations in Louisiana
Looking for more nutritional support? Join us at the Aspen Clinic! The Aspen Clinic program is based on lifestyle changes, not temporary dieting. In summary, our program is designed to increase your metabolism and help you develop a new set of eating and activity habits. We will individualize your program according to your daily caloric needs to ensure that you are losing fat and avoiding the loss of lean muscle mass.
Visit any of our Aspen Clinic locations across Louisiana, Baton Rouge, Covington, Hammond, Harvey, Houma, Lafayette, Metairie, Prairieville, and Slidell, or schedule an appointment today to get started!
You can also visit our online store, we carry all the weight loss essentials including water bottles, vitamins / supplements, protein powders, and more!