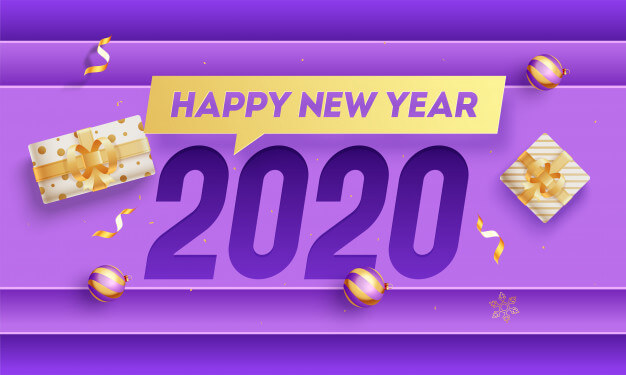 2020 is here and we're so excited to announce new products added to the Aspen Clinic weight loss arsenal! We are now better equipped to help Louisiana reach it's weight loss and wellness goals in 2020!
Here's what's new:
NEW: Supplements
Don't worry, we kept all of our existing supplements that you love, but we are so excited to introduce these amazing new ones to aid you in your weight loss journey!
AppetiteRx
Description: Aspen Clinic's AppetiteRx is a natural appetite suppressant sourced from Caralluma Fimbriata, a cactus like plant that was often by ancient peoples to used to ward off hunger on long journeys. Aspen AppetiteRx promotes appetite suppression, increases feelings of satiety, and aids in craving control.

Recommended use: Take 1 capsule per meal.
Anti-Inflammatory
Description: Unlike NSAIDS, which damage the liver and disrupt the mucosal lining of the stomach, Aspen Clinic's Anti-Inflammatory is a safe, effective way of reducing inflammation. Anti-Inflammatory uses the most potent herbal remedies for pain and inflammation including white willow bark, turmeric, epimedium, and resveratrol.

Recommended use: Take 1-3 capsules per day as needed.
B-Complete
Description: Aspen B-Complete contains the eight water-soluble B vitamins that are needed to convert fat, carbohydrates and protein to energy. B vitamins are essential in weight loss and as a way to maintain vitality. B Vitamins are essential for brain development, nerve function, hormone production/regulation, stress reduction and weight management.

Recommended use: Take 1-2 capsules per day.

Boosts Energy + Metabolism
MetaBoost
Description: Aspen MetaBoost contains ActivAMP (adenosine monophosphate) extracted from Ginseng leaf. AMPk regulates energy balance at both the cellular and whole-body levels by direct phosphorylation of metabolic enzymes and transcription factors, AMPK switches on catabolic pathways, such as the uptake of glucose and fatty acids, and their metabolism by mitochondrial oxidation and glycolysis. ActivAmp is the metabolic master switch that instructs the body to start burning fuel for energy instead of storing it and replicates the metabolic and health benefits of exercise. Panax ginseng alone also acts as an adaptogen increasing the body's resistance to stress, increases stamina and endurance, and acts as a detoxifying and anti-aging agent.

Recommended use: Take 1 capsule in the morning and 1 mid-day. Max 4 per day.

Aids in Muscle Building, Training, Endurance
NeuroAntiox
Description: Aspen Clinic's Lion's Mane contains Lion's Mane mushrooms that contain bioactive substances that have beneficial effects on the body, especially the brain, heart and gut. This incredible fungus enhances neurite outgrowth which slows or reverses cell degeneration in the brain, protecting against neurologically disorders. Lion's Mane mushrooms reduce inflammation in fatty tissue and help prevent and relieve oxidative stress caused by poor nutrition and exposure to chemicals in the environment.

Recommended use: Take 1 capsule in the morning.

Enhance Cognitive Function
Pre-Probiotic
Description: When losing weight, the bacteria in the gut play a very important role. Aspen Clinic's Pre-Probiotic provides Prebiotic inulin from chicory root which nourishes and provides a food source for gut bacteria which stimulates the growth of beneficial bacteria. In addition, a multi strain 20 Billion CFU Probiotic with a combination of 9 different species of good bacteria to restore the proper balance of flora in the intestinal tract, improve digestion, improve mental health, boost the immune system, reduce allergies, and aid the body in excretion of fats.

Recommended use: Take 1-2 capsules per day.

Relieve Digestive Distress

Restore Balance of Gut Bacteria
NEW: 'Look' on Products
Not only did we add some amazing new supplements to our best selling product line, we also changed up our labels for a fresh modern look!
NEW: Collagen Based Protein Powder
Aspen Clinic's Collagen Protein is sourced from hydrolyzed collagen peptides and MCT powder from coconut to provide a high quality source of amino acids and ensure proper digestion. May be used as a meal replacement, snack, or as a protein source post workout. Available in Unflavored, Chocolate, and Vanilla.
Recommended use: Add 1 or 2 scoops of powder to any hot or cold beverage.

Meal Replacement or Snack

Supports Hair, Skin, Nails, & Joints
NEW: Patient Loyalty Program
Over the years, we've done several different things to help our loyal patients save money throughout the weight loss journey. Now we introduce a patient loyalty program to make it a little easier!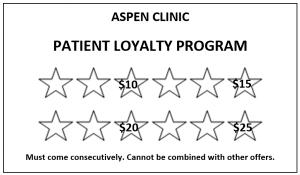 Must come consecutively to be applied. Cannot be combined with other offers.
We appreciate you!
Let the Aspen Clinic help you make 2020 your best year ever!
Come check out all things NEW at the Aspen Clinic now!