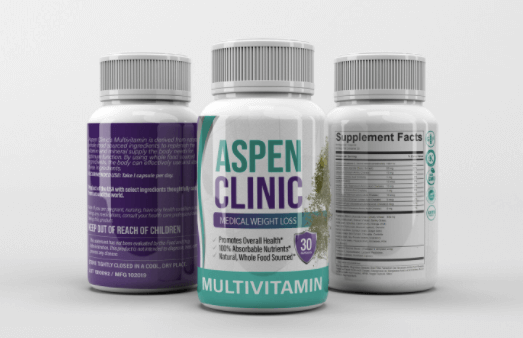 Is weight loss not a specific goal of yours, but you still want to improve your overall health and well-being? Are you taking prescriptions that aren't addressing your problems? The Aspen Clinic can help! We offer an array of supplements recommended for overall health and wellness. Keep reading to learn more! 
Overall Health and Wellness Supplements Available At Our Store
The supplements that we recommend if you are looking to become a healthier, happier, more energized version of yourself include:
Even if you are not overweight and are just looking to become more conscious of your health, the Aspen Clinic is happy to help you along your journey! The Aspen Clinic nutritional program, along with the help of our supplements, can all be modified to treat different health disorders, weight maintenance, muscle building, or weight gain for eating disorders.
Join The Aspen Clinic – We Have 9 Locations in Louisiana
Looking for some extra support? Join the Aspen Clinic! The Aspen Clinic program is based on lifestyle changes, not temporary dieting, so even if you are not worried about weight loss , we would still love to offer you support! In summary, our program is designed to increase your metabolism and help you develop a new set of eating and activity habits. We will individualize your program according to your daily caloric needs to ensure that you are losing fat and avoiding the loss of lean muscle mass.
Visit any of our Aspen Clinic locations across Louisiana, Baton Rouge, Covington, Hammond, Harvey, Houma, Lafayette, Metairie, Prairieville, and Slidell, or schedule an appointment today to get started!