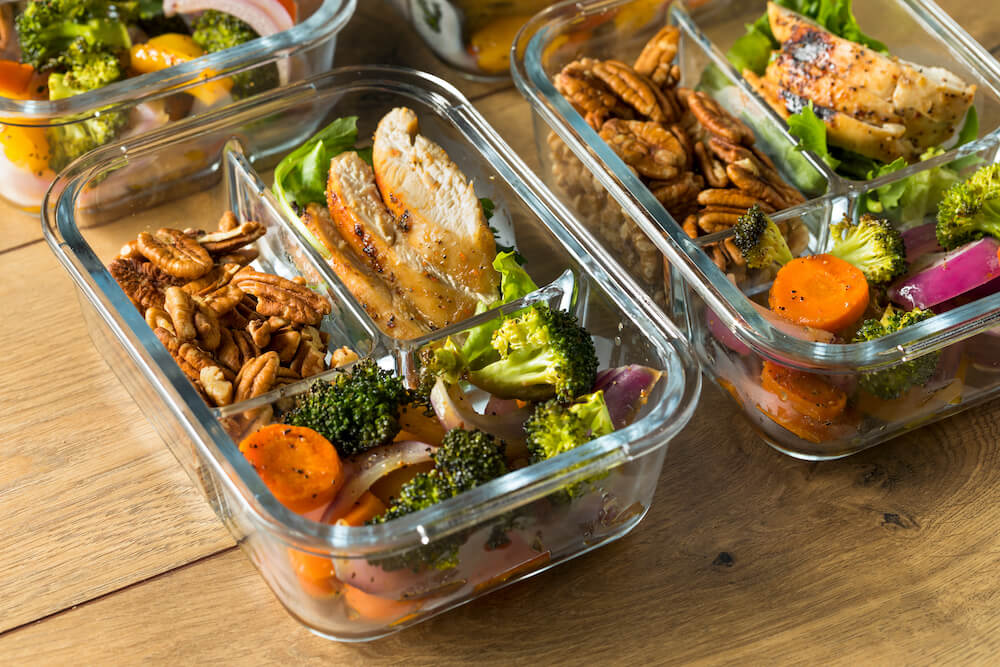 Don't let the chaos that comes with the school year knock you off track of your weight loss journey. The Aspen Clinic of Louisiana is here to fill you in on some tips to stay on track with your goals during the school year!
Early Grocery Shopping
Grocery shop early in the week so you always have healthy options ready to go. The school year can be chaotic and eating something quick and on the go will happen more often than you think! If you do your grocery shopping ahead of time, you will be sure to have healthy options available at any time. Once you have a plan of action for your meals and snacks for the week, it will be easy to map out exactly what ingredients you will need from the grocery store. Even if you don't cook them right away, at least you will not have to drop everything and run to the store during the week!
Meal Prep
Whether you are planning meals for yourself as a time saver or prepping some healthy options for the students in your house, meal prep will be a huge help in keeping the family on track. Here at the Aspen Clinic, we recommend using a log that includes a space at the beginning of each week to plan out meals, or printable meal planning sheets. Having a plan before your week starts will help ease the pressure of coming up with meal ideas during your hectic school week.
Stay Hydrated
The more water you drink, the more weight you will lose! Keeping a water bottle with you at all times makes you a lot more likely to reach your daily water requirement! According to Everyday Health, Drinking water is important during weight loss because it provides hydration without unwanted calories. Drinking non-caloric fluids like water before or with a meal can help a dieter feel full sooner. Keep a water bottle on you at all times, especially through the craziness of the school year!
Our "Patient Essentials" come included in our Platinum, Gold, Silver, or Bronze packages to provide everything you need to get started! You can also find each item in our online store.
Join The Aspen Clinic – We Have 9 Locations in Louisiana
The Aspen Clinic program is based on lifestyle changes, not temporary dieting. In summary, our program is designed to increase your metabolism and help you develop a new set of eating and activity habits. We will individualize your program according to your daily caloric needs to ensure that you are losing fat and avoiding the loss of lean muscle mass.
Visit any of our Aspen Clinic locations across Louisiana, Baton Rouge, Covington, Hammond, Harvey, Houma, Lafayette, Metairie, Prairieville, and Slidell, or schedule an appointment today to get started!
You can also visit our online store, we carry all the weight loss essentials including water bottles, vitamins / supplements, protein powders, and more!