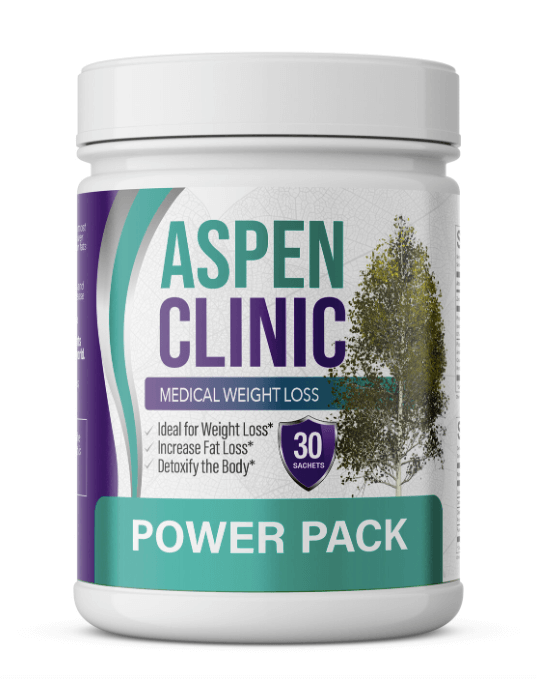 Are you looking to lose weight, increase fat loss, and detoxify your body? The Aspen Clinic's Power Pack is the perfect product for you! Aspen Clinic's Power Pack contains the most powerful supplements for weight loss. Keep reading to learn more!
Shop The Aspen Clinic Store for the Power Pack
Our Power Pack includes our top 4 best selling supplements put into an easy to take daily pack:
Our all-natural supplement line is designed to speed up the weight loss process and boost your overall health. Whether you are looking to shop supplements to stimulate weight loss, vitamins, protein powders, or other weight loss essentials like water bottles, the Aspen Clinic store has it all! Let us be your one-stop-shop for all you will need during your weight loss journey.
Join The Aspen Clinic – We Have 9 Locations in Louisiana
Looking for more information about our supplements? Join us at the Aspen Clinic! The Aspen Clinic program is based on lifestyle changes, not temporary dieting. In summary, our program is designed to increase your metabolism and help you develop a new set of eating and activity habits. We will individualize your program according to your daily caloric needs to ensure that you are losing fat and avoiding the loss of lean muscle mass.
Visit any of our Aspen Clinic locations across Louisiana, Baton Rouge, Covington, Hammond, Harvey, Houma, Lafayette, Metairie, Prairieville, and Slidell, or schedule an appointment today to get started!
You can also visit our online store, we carry all the weight loss essentials including water bottles, vitamins / supplements, protein powders, and more!