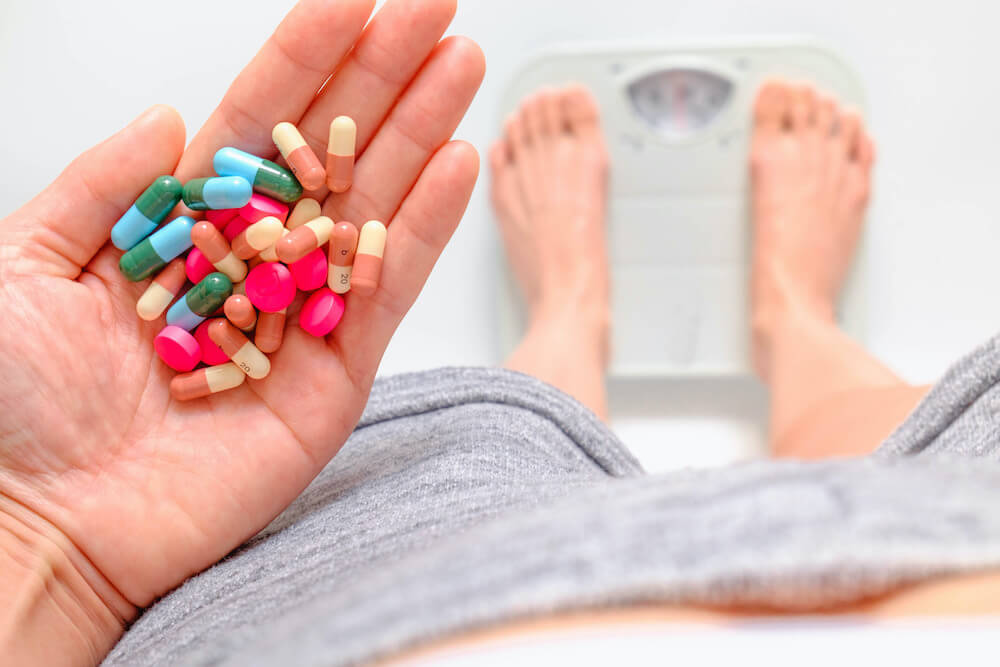 It is so difficult to decipher which weight loss pills actually work. The Aspen Clinic has helped many people lose weight by focusing on long-term positive lifestyle changes. Because there are many nutritional and health factors that accompany lifestyle changes and healthy weight loss for women and men, we find it best to have a qualified physician review our client's personal information and analyze their nutritional needs.
Oftentimes, medication is used to help assist lifestyle changes to aid in weight loss. Of course, this medication needs to be monitored closely.
An important thing to remember is that there is no magic pill for weight loss. The medication is to aid in the weight loss process, NOT to do all the work for you. The purpose of the medication is to suppress appetite, which aids in weight loss while you adjust to a new lifestyle of eating. If you take the medication and don't adjust your lifestyle and eating habits, then you will not see the results on the scale. The most important thing for weight loss will always be to focus on cleaning up your unhealthy lifestyle habits.
This medication, like all medicine, is tightly controlled. We strongly recommend that you consult with your primary care physician regarding our weight loss clinic program and any health conditions and/or medications that you may be currently taking.
Here is a list of the most common and effective weight loss medications:
Adipex – P 37.5mg
Phentermine 30mg
Didrex 50mg
Generic Didrex 50mg
Tenuate 75mg
Tenuate 25mg
Bontril 105mg
Generic Bontril 105mg
Phendimetrazine 35mg
Lomaira 8 mg
Contrave
Belviq
Qysmia
Be sure to consult a physician before taking any medications!
Join The Aspen Clinic – We Have 9 Locations in Louisiana
The Aspen Clinic program is based on lifestyle changes, not temporary dieting. In summary, our program is designed to increase your metabolism and help you develop a new set of eating and activity habits. We will individualize your program according to your daily caloric needs to ensure that you are losing fat and avoiding the loss of lean muscle mass. 
Visit any of our Aspen Clinic locations across Louisiana, Baton Rouge, Covington, Hammond, Harvey, Houma, Lafayette, Metairie, Prairieville, and Slidell, or schedule an appointment today to get started!