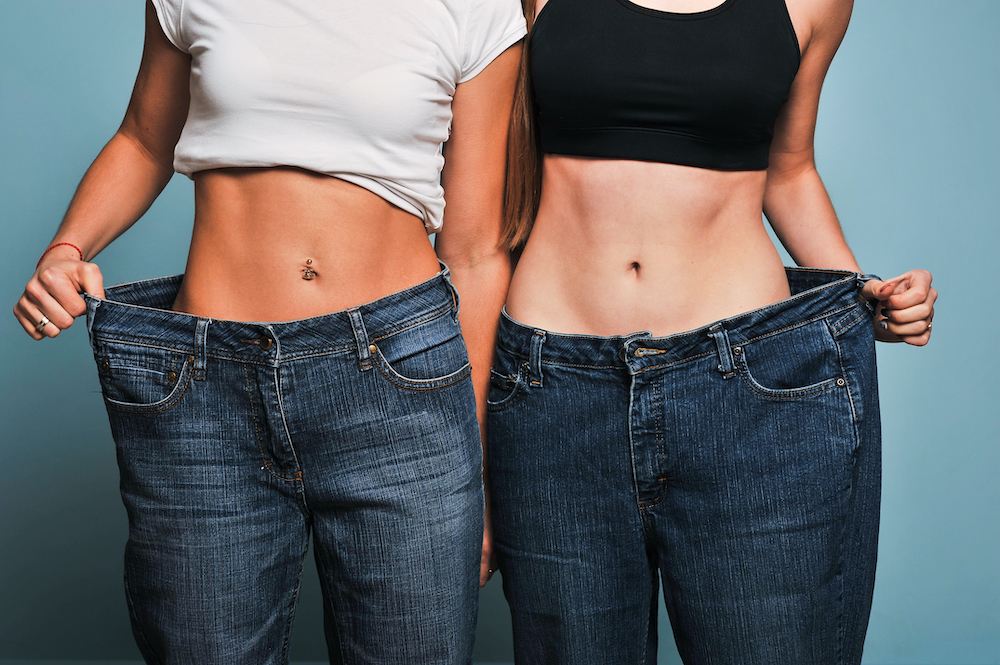 It is easy to get discouraged when you are not seeing speedy results when trying to lose weight. Once you know the facts about how much weight is usually lost in a month, it will be easier to figure out if your weight loss plan is working for you! The Aspen Clinic is here to help you figure that out!
Average Weight Loss Facts
The average weight loss we see is 2-3lbs a week, 10-12 lbs per month, 30-36 lbs in 3 months. We use a Tanita body composition analysis scale that measures not only weight, but important numbers like BMI, BMR, fat mass, muscle mass, and water weight. By monitoring these numbers, we can ensure that patients are losing weight in a healthy way – losing fat mass, building muscle, and maintaining hydration. Our scale will also give an ideal range of fat mass and body fat percentage based on their individual height and weight.
It is important to remember that even a modest weight loss of 5 to 10 percent of your total body weight is likely to produce health benefits, such as improvements in blood pressure, blood cholesterol, and blood sugars.
For example, if you weigh 200 pounds, a 5 percent weight loss equals 10 pounds, bringing your weight down to 190 pounds. While this weight may still be in the "overweight" or "obese" range, this modest weight loss can decrease your risk factors for chronic diseases related to obesity.
So even if the overall goal seems large, see it as a journey rather than just a final destination. You'll learn new eating and physical activity habits that will help you live a healthier lifestyle. These habits may help you maintain your weight loss over time.
As you can see, slow and steady really does win the race when it comes to weight loss. Join the Aspen Clinic and kick start your weight loss journey with the help of our experts!
Join The Aspen Clinic – We Have 9 Locations in Louisiana
The Aspen Clinic program is based on lifestyle changes, not temporary dieting. In summary, our program is designed to increase your metabolism and help you develop a new set of eating and activity habits. We will individualize your program according to your daily caloric needs to ensure that you are losing fat and avoiding the loss of lean muscle mass.
Visit any of our Aspen Clinic locations across Louisiana, Baton Rouge, Covington, Hammond, Harvey, Houma, Lafayette, Metairie, Prairieville, and Slidell, or schedule an appointment today to get started!