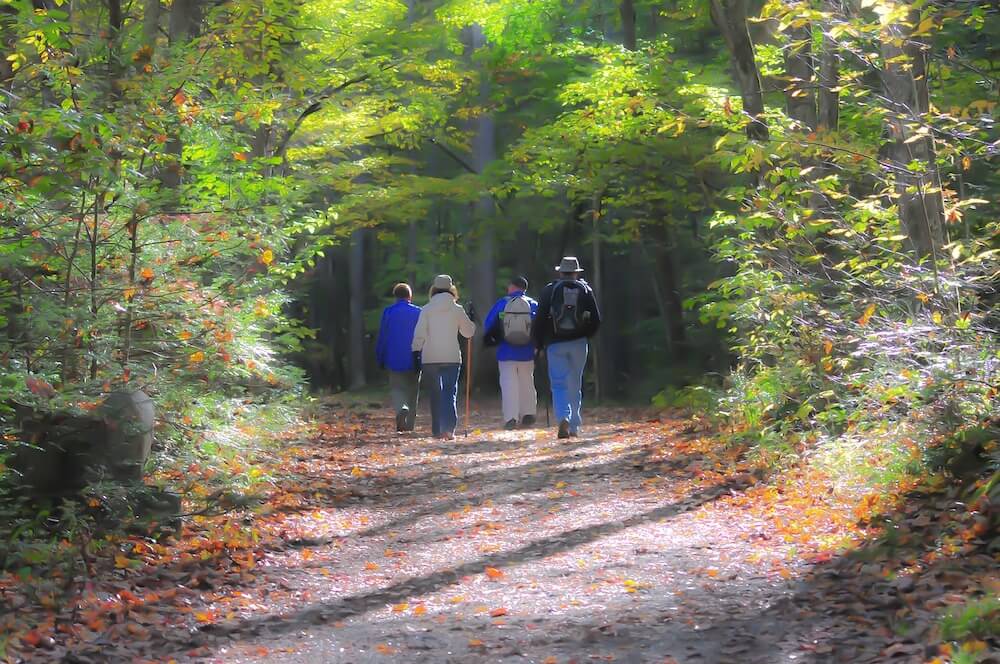 With spring finally here, now is a great time to get active, spend time outside, and enjoy the nice weather. One way to do this is by visiting some of Louisiana's best hiking trails where you can get your steps in while immersing yourself in wildlife and nature.
Learn more about some of the best Louisiana hiking trails nearest you, with the help of the Aspen Clinic.
Blackwater Conservation Area- Baton Rouge, LA
This small, mostly gravel trail is easygoing making it perfect for beginners. The restored area was once a gravel mine that is now a place to protect local wildlife. Enjoy the native species of trees such as bald cypress, tupelo gum, and river birch trees along the trail. There is even a sandy area at the end of the trail that opens up to the Comite River, a perfect spot to chill out after a hike.
Cypress Island Preserve- St. Martinville, LA
This preserve has a 2.5 mile trail along the banks of Lake Martin in between Breaux Bridge and Lafayette. One of the greatest gems of this preserve is that it is one of the largest nesting of wading birds in America, making it perfect for bird lovers. Many also claim it is one of the best spots to see alligators along with other swamps creatures.
Tunica Hills Wildlife Management Area- St. Francisville, LA
Outside of the camping grounds of Tunica Hills are three hiking trails each being about 3-4 miles long. Located in the rolling hills outside of St. Francisville, the area is loaded with hardwood forests and wildlife.
Along the hike you might see white-tailed deer, wild turkey, rabbits, chipmunks, and more forest inhabitants. The three trails are located on the South Tract along with a nature trail that is great for families with small children as it is only 0.4-miles-long with a bench to sit on.
Fontainebleau State Park- Mandeville, LA
This park offers a 4.8-mile hiking trail in the woods along with a 1.25-mile elevated nature trail through the swamps. The trails both border Lake Pontchartrain and open up to a sunny beach at the end of the hike. The convenience of this trail is also a plus, as it is just a short 24-mile drive across the Lake Pontchartrain Causeway from New Orleans.
Join The Aspen Clinic – We Have 9 Locations in Louisiana
The Aspen Clinic program is based on lifestyle changes, not temporary dieting. In summary, our program is designed to increase your metabolism and help you develop a new set of eating and activity habits. We will individualize your program according to your daily caloric needs to ensure that you are losing fat and avoiding the loss of lean muscle mass.
Visit any of our Aspen Clinic locations across Louisiana, Baton Rouge, Covington, Hammond, Harvey, Houma, Lafayette, Metairie, Prairieville, and Slidell, or schedule an appointment today to get started!