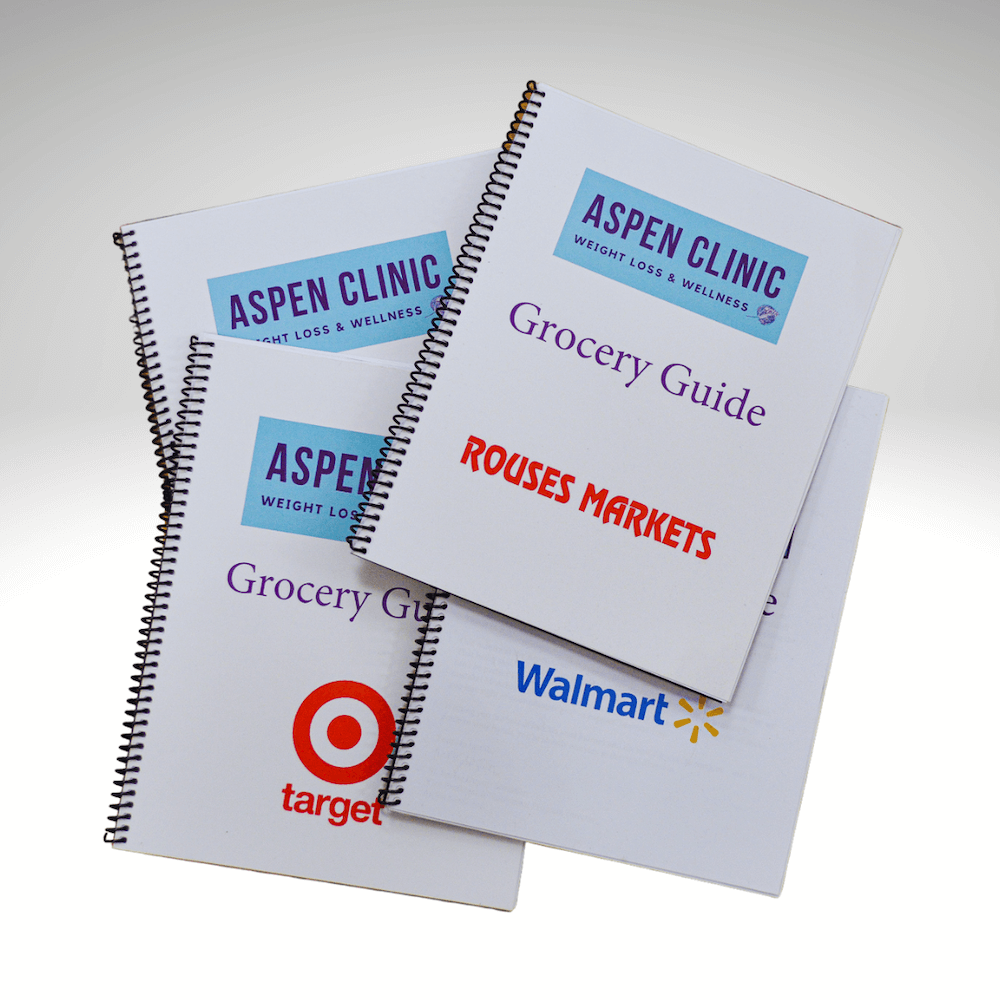 Trying to make a healthy lifestyle change by losing weight definitely has its challenges. It can be frustrating when trying to figure out what to eat and what not to eat especially when it comes to grocery shopping. There are plenty of healthy options out there but there are also options that claim to be healthy but aren't actually that good for you. 
Luckily if you are struggling with knowing what to put on your grocery list to lose weight, the Aspen Clinic is full of resources to help you maintain a healthy diet.
Grocery Guide 
The Aspen Clinic Grocery Guides are some of the best resources to check out when it comes to making healthier choices on your next grocery shopping trip. These comprehensive guides offer the best choices for every category of food from local grocery stores such as Walmart, Target, Rouses, and Whole Foods. 
Recipes 
We also encourage you to take a look at our recipe guide online where you can find healthy recipes for breakfast, lunch, dinner, dessert, and so much more. You can even learn how to make any kind of nut milk which can also be used in other recipes as well!
Happy, Healthy Days Podcast
For additional information on healthy eating take a listen to our podcast where we go over everything from fitness, nutrition, recipes, and so much more. Happy, Healthy Days is a great resource for guidance, tips, tricks, and support for listeners on their weight loss journey.
Join The Aspen Clinic – We Have 9 Locations in Louisiana
The Aspen Clinic program is based on lifestyle changes, not temporary dieting. In summary, our program is designed to increase your metabolism and help you develop a new set of eating and activity habits. We will individualize your program according to your daily caloric needs to ensure that you are losing fat and avoiding the loss of lean muscle mass. 
Visit any of our Aspen Clinic locations across Louisiana, Baton Rouge, Covington, Hammond, Harvey, Houma, Lafayette, Metairie, Prairieville, and Slidell, or schedule an appointment today to get started!