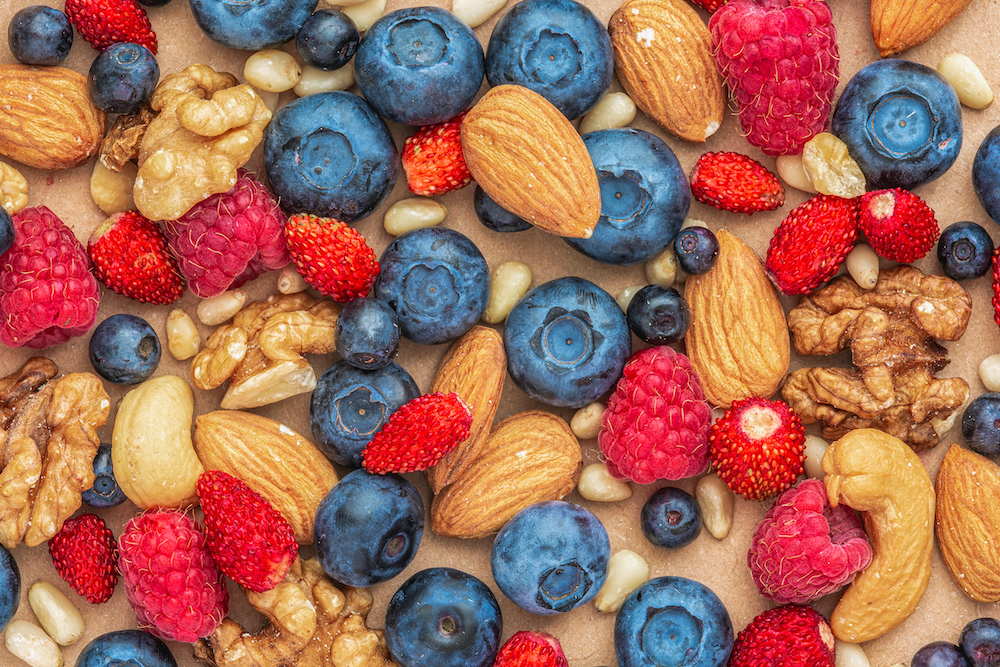 According to Medical News Today, the term "superfood" is a fairly new term referring to foods that offer maximum nutritional benefits for minimal calories. They are packed with vitamins, minerals, and antioxidants. Keep reading to learn more about superfoods, and how they can help you along your wellness journey!
Superfoods are foods that have a very high nutritional density. This means that they provide a substantial amount of nutrients and very few calories.
They contain a high volume of minerals, vitamins, and antioxidants.
Antioxidants are natural molecules that occur in certain foods. They help neutralize free radicals in our bodies. Free radicals are natural byproducts of energy production that can wreak havoc on the body.
Antioxidant molecules decrease or reverse the effects of free radicals that have close links with the following health problems:
Heart Disease
Cancer
Arthritis
Stroke
Respiratory Diseases
Immune Deficiency
Emphysema
Parkinson's Disease
Common Superfoods
Studies have demonstrated that superfoods high in antioxidants and flavonoids help prevent coronary heart disease and cancer, as well as improve immunity and decrease inflammation. Regularly eating fruits and vegetables also strongly correlates with a lower risk of many lifestyle-related health conditions and overall mortality. The nutrients they contain help promote a healthy complexion, nails, and hair and increase energy levels. They can also help maintain a healthy weight.
Some common superfoods include:
Berries
Soy
Tea
Leafy Greens
Salmon
Dark Chocolate
Grapes
Spirulina
Blue-green algae
Garlic
Wheatgrass
Beets
Turmeric
Brazil Nuts
Barley
Join The Aspen Clinic – We Have 9 Locations in Louisiana
The Aspen Clinic program is based on lifestyle changes, not temporary dieting. In summary, our program is designed to increase your metabolism and help you develop a new set of eating and activity habits. We will individualize your program according to your daily caloric needs to ensure that you are losing fat and avoiding the loss of lean muscle mass.
Visit any of our Aspen Clinic locations across Louisiana, Baton Rouge, Covington, Hammond, Harvey, Houma, Lafayette, Metairie, Prairieville, and Slidell, or schedule an appointment today to get started!
You can also visit our online store, we carry all the weight loss essentials including water bottles, vitamins / supplements, protein powders, and more!