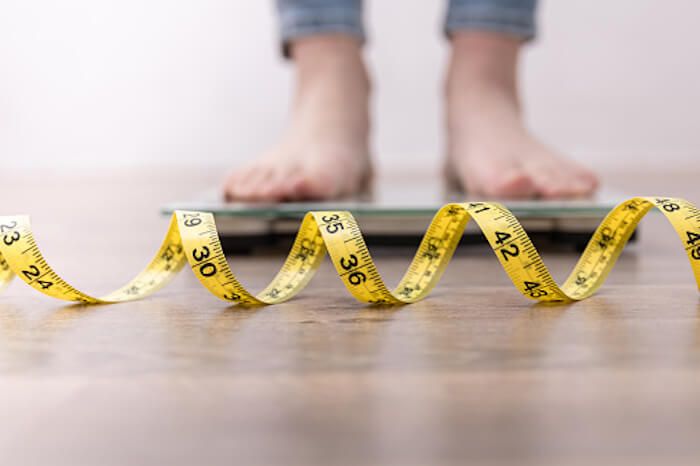 Your metabolism is a big factor when it comes to managing your weight. Some people have fast metabolisms but for many it starts to slow down with age. At the Aspen Clinic patients and non-patients now have the option to receive our energy and metabolism boosting injections. 
Learn more about which injections are best for helping boost your metabolism, from the Aspen Clinic of Louisiana.
Pure B12
Vitamin B12 is essential to your body and is needed to protect DNA and RNA, support energy, protect nerve and brain cells, stimulate serotonin production, and much more. There are two types of vitamin B12, methylcobalamin and cyanocobalamin. Methylcobalamin is the superior form because it is the most readily absorbed and remains in the body for a longer period of time and at higher levels than cyanocobalamin.
The Pure B12 injection works by converting fats into protein which helps to boost your metabolism and increase weight loss.
Lipo Extreme 
The Lipo Extreme injection speeds up the removal of fats in the liver, decongests the liver of fat and bile, breaks down fats and carbohydrates, and more. A few of the components in the Lipo Extreme injection that help support metabolism include:Â 
Lipotropic Nutrients- helps decongest the liver while promoting liver function and fat metabolism
Vitamin B3 Niacin- helps maintain a healthy cardiovascular system and metabolism and balances blood cholesterol levels
Vitamin B8 Inositol- aids in the metabolism of fats and and helps reduce blood cholesterol 
Vitamin B6 Pyridoxine- plays a vital role in metabolism by breaking down fats and carbohydrates for energy
Vitamin B12 Methylcobalamin and Hydroxocobalamin- a combination of quick acting and long lasting forms of B12 that boost metabolism, improve mood, sleep, and energy. 
L-Carnitine- accelerates the rate of ketone protein production, suppresses appetite, and improves metabolism of fat
Chromium Picolinate- helps promote regular insulin function and may help to metabolize fat, turn protein into muscle, and convert sugar into energy 
Methionine- an essential amino acid with antioxidant properties that protect the body from toxic substances and free radicals 
Vitamin B8 Inositol- a nutrient belonging to the B vitamin complex that aids in the metabolism of fats and helps reduce blood cholesterol
Choline- considered one of the B complex vitamins as well as a lipotropic nutrient, prevents fat from accumulating in the liver and facilitates the movements of fats into the cells
Picamilon- encourages relaxation by increasing GABA in the brain and provides calming and anxiolytic benefits 
Lipo ULTRA+
Lipotropic Nutrients are a main component of the Lipo ULTRA+ injection. Another main component is Forskolin which is an extract from the plant Coleus Forskolin. This plant has been traditionally used to help with hypertension, asthma, eczema, congestive heart failure, and much more. Together these ingredients help to burn fat cells, release fat stores, and boost metabolism.
The Aspen Clinic program is based on lifestyle changes, not temporary dieting. In summary, our program is designed to increase your metabolism and help you develop a new set of eating and activity habits. We will individualize your program according to your daily caloric needs to ensure that you are losing fat and avoiding the loss of lean muscle mass. 
Visit any of our Aspen Clinic locations across Louisiana, Baton Rouge, Covington, Hammond, Harvey, Houma, Lafayette, Metairie, Prairieville, and Slidell, or schedule an appointment today to get started!