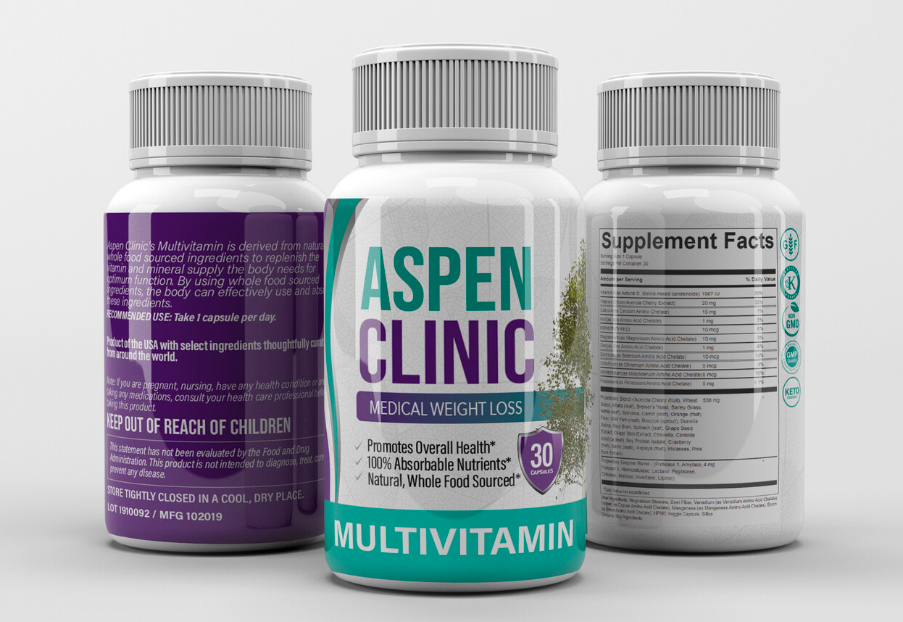 Our multivitamin is specially formulated for weight loss patients! It provides a natural whole food source for vitamins and minerals. It also ensures that these nutrients can be digested and absorbed. Whole foods and whole food complexes are entire composites, not synthetic composites or fractions of vitamins.
Unfortunately, most commercially available vitamin supplements provide either synthetic vitamins that are not even complete sources of vitamins. So, if you pick up your vitamin bottle at the local health food store and it reads on the label 'ÄúVitamin C as Ascorbate'ÄĚ or 'ÄúAscorbic Acid,'ÄĚ you should realize that there is no such thing as an Ascorbic Acid plant or tree; these are not natural ingredients.
When your body is low on vitamins and minerals, your appetite fires up, prompting you to eat more to replenish the nutrients you are missing. While vitamins as a whole do not lead to weight loss, is it still important to take them to provide your body with nutrients that may be lacking from your diet that were once being consumed. 
Join The Aspen Clinic – We Have 9 Locations in Louisiana
Looking for more weight loss support or supplement recommendations? Join us at the Aspen Clinic! The Aspen Clinic program is based on lifestyle changes, not temporary dieting. In summary, our program is designed to increase your metabolism and help you develop a new set of eating and activity habits. We will individualize your program according to your daily caloric needs to ensure that you are losing fat and avoiding the loss of lean muscle mass.
Visit any of our Aspen Clinic locations across Louisiana, Baton Rouge, Covington, Hammond, Harvey, Houma, Lafayette, Metairie, Prairieville, and Slidell, or schedule an appointment today to get started!