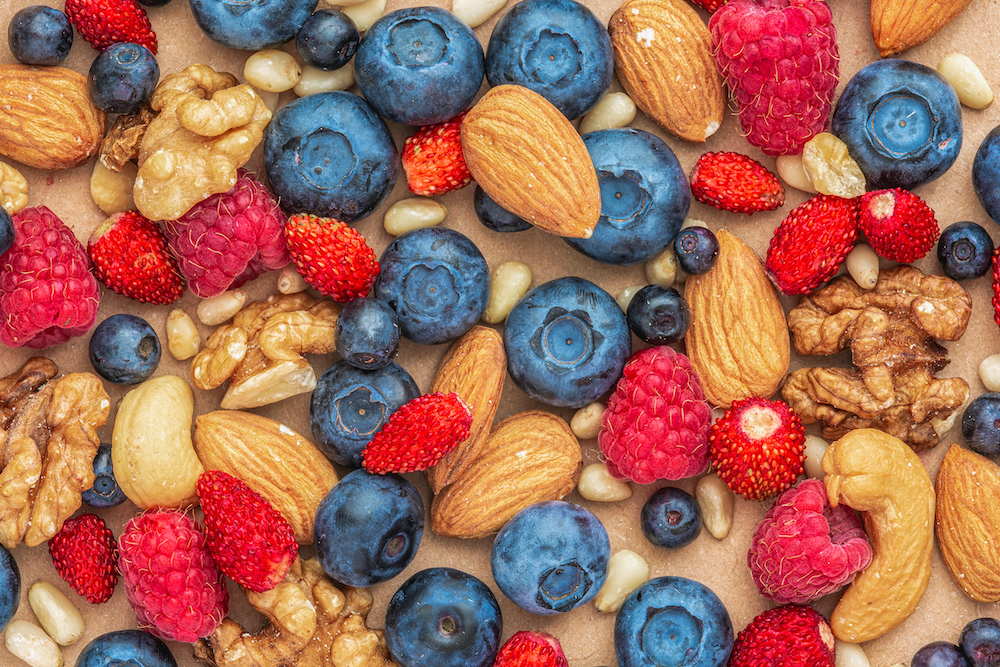 When it comes to fueling our bodies with essential nutrients, protein takes center stage. It plays a vital role in muscle repair, tissue growth, and overall health. Eating a protein-packed diet leads to increased feelings of comfortable fullness after meals and increases your metabolism's ability to burn calories. Here are five protein-rich foods that deserve to appear on your plate: beef, almonds, chicken breast, vegan yogurt, and eggs.
Schedule Your Weight Loss Consultation Now!
Ground Beef
Ground beef is rich in protein, vitamin K, B-12, and B-6! It's also a versatile ingredient that you can use to stuff peppers, add to whole wheat pasta with some tomato sauce and seasoning, or eat in conjunction with scrambled eggs during breakfast!
Almonds
Offering about 6 grams per ounce, almonds are rich in healthy fats, fiber, and vitamin E. Incorporate almonds into your diet by sprinkling them on vegan yogurt, adding them to homemade granola, or snacking on them.
Chicken Breast
Providing approximately 31 grams per 3-ounce serving, chick breast is lean, low in fat, and packed with vitamin B-6 and selenium.
Cashew/Pea/Almond/Vegan-Based Yogurt
Plant-based yogurt is a creamy delight that delivers probiotics, calcium, healthy fats, and a protein punch. Use it as a base for smoothies or incorporate it into dressings and sauces to boost the protein content and flavor profile of your meals.
Eggs
Eggs are a breakfast staple that delivers up to 6 grams per large egg. They also provide essential vitamins, minerals, and antioxidants.
Protein-Rich Ingredient Recipe Ideas
A ground beef-sprinkled, spinach omelet is a protein-packed breakfast option. Whisk together eggs, chopped spinach, browned ground beef, diced bell peppers, onions, salt, and pepper. Cook the omelet in a skillet until set and lightly golden.
Almond-crusted chicken breast with plant-based, non-dairy yogurt sauce is another delectable recipe that coats chicken breast in a crunchy almond crust and tops it with a tangy vegan yogurt sauce. Simply coat chicken breasts in a mixture of finely chopped almonds, breadcrumbs, salt, and pepper. Sear them in a skillet and finish baking them in the oven until golden and cooked through. Serve with a delicious yogurt sauce made by combining plant-based yogurt, lemon juice, garlic, and parsley!
Schedule Your Weight Loss Consultation Now!
Benefit From a Protein-Enriched Diet in Louisiana
If you have any questions about the benefits of high-protein foods, don't hesitate to get in touch with us here at Louisiana's Aspen Clinic!
Don't hesitate to contact us with questions about the best forms of cardio for your unique build, interests, and abilities. Schedule your first consultation with our clinicians today and keep reading about all the ways that cardio and working out benefit you, your goals, and your mood!