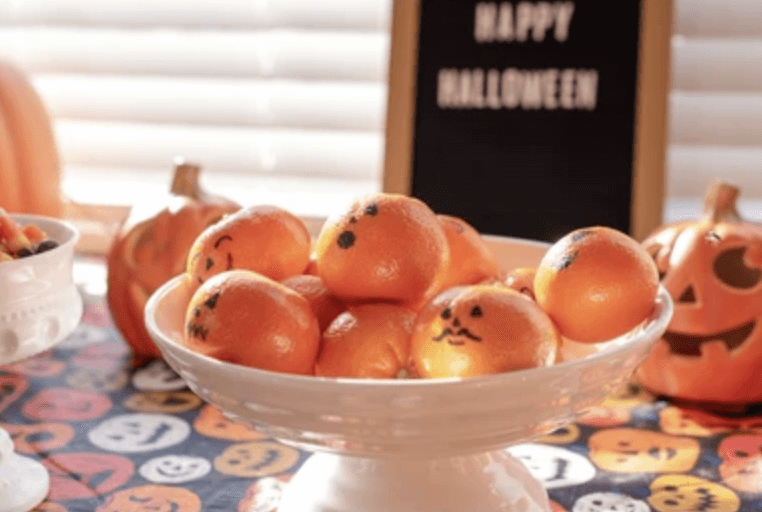 Spooktacular and Healthy Halloween Treats for All Ages
As Halloween approaches, the excitement of trick-or-treating and indulging in sweet delights fills the air. However, this year, why not take a unique approach and hand out treats that not only satisfy the taste buds but also contribute to overall well-being?
The Aspen Clinic is here to guide you through some spooktacular and healthy Halloween treat ideas that are sure to be a hit with ghosts, goblins, and health-conscious parents alike.
Spooky Fruit Packs
Give trick-or-treaters a burst of natural sweetness with pre-packed fruit cups. Fill small bags with a mix of apple slices, grapes, and a few berries. Attach googly eyes or stickers for a touch of Halloween fun.
Ghostly Jerky Sticks
Wrap Chomps jerky sticks with white napkins, securing them with a tiny ribbon. Draw ghostly faces with a black marker. This spooky twist on jerky sticks adds a playful element to a protein-packed snack.
Jack-o'-Lantern Clementines
Draw Jack-o'-lantern faces on clementines using edible markers. Kids will love the interactive element, and parents will appreciate the vitamin C boost.
Trail Mix Packs
Create individual trail mix packs with a mix of nuts, seeds, and a few dark chocolate chips. Package them in Halloween-themed bags for a convenient, on-the-go treat.
Begin Your Weight Loss Journey with The Aspen Clinic
As Halloween marks the beginning of the sweet treat holiday season, it's the perfect time to consider your health and wellness goals. At The Aspen Clinic, we understand the challenges of maintaining a healthy lifestyle, especially during festive seasons filled with tempting treats.
Take the first step towards a healthier you by beginning your weight loss journey with The Aspen Clinic. Our personalized programs, expert guidance, and supportive community can help you navigate through the holiday season without compromising your health goals. Feel free to reach out to us if you have any questions or come visit us at one of our nine locations throughout Louisiana.