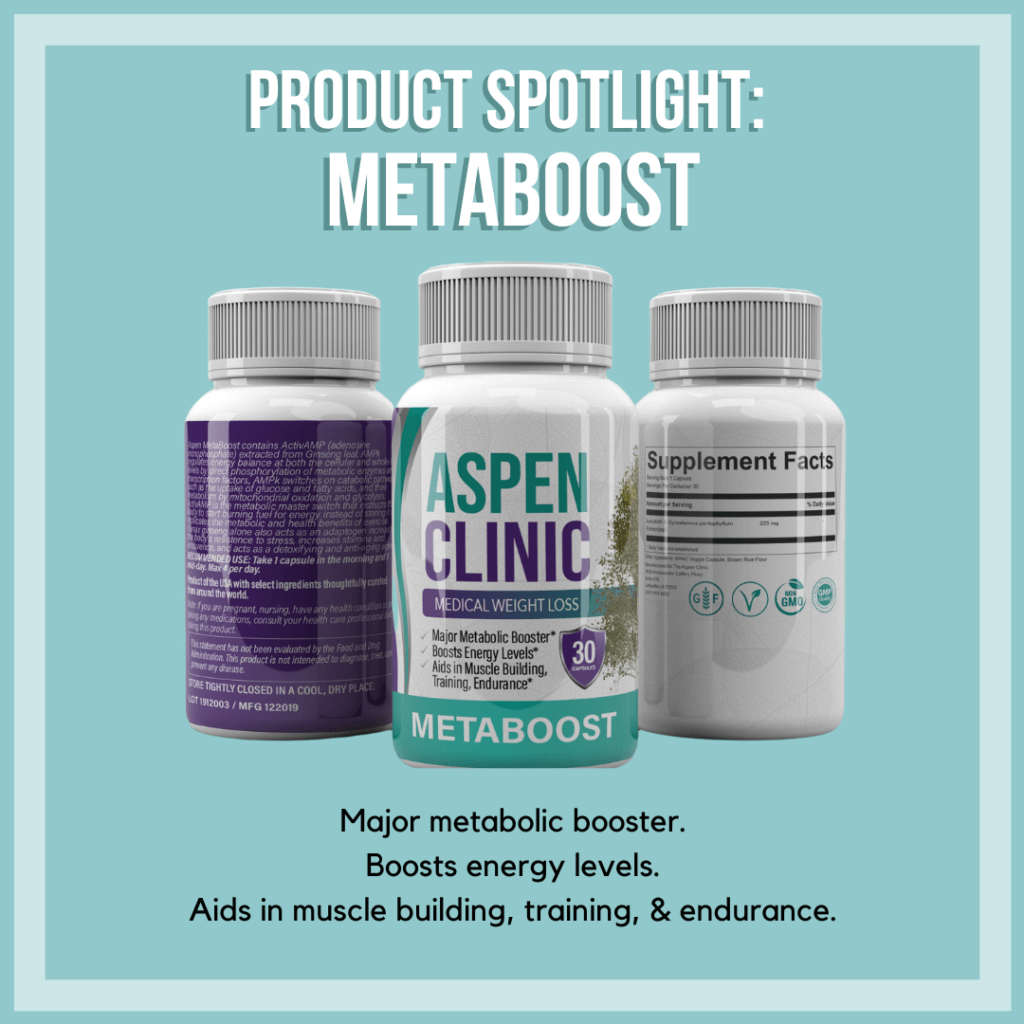 Embarking on a journey to boost your health and well-being? Look no further than The Aspen Clinic's featured product of the month—MetaBoost Supplements. This carefully curated supplement is designed to be a game-changer in supporting your overall health, offering a powerful blend of natural ingredients that can enhance your energy levels and contribute to your weight management goals.
Unlock the Benefits of MetaBoost Supplements
What makes MetaBoost stand out? It's the thoughtful combination of natural components known for their beneficial properties. With ingredients like green tea extract, garcinia cambogia, and caffeine, MetaBoost Supplements aim to provide a natural and effective way to revitalize your metabolism and enhance your energy levels. Incorporating these into your daily routine can be a positive step towards a healthier and more energized lifestyle.
Exclusive $5 Off This Month!
Great news for our valued customers! For this month only, you can seize the opportunity to experience the benefits of MetaBoost Supplements at a special discounted rate. This limited-time offer is our way of encouraging you to jumpstart your health and wellness journey. Don't miss out on this chance to prioritize your well-being and save on this fantastic product.
Why MetaBoost from The Aspen Clinic?
At The Aspen Clinic, we prioritize quality and transparency. MetaBoost Supplements are crafted with the utmost care to ensure the highest standards of effectiveness. We believe in honesty and openness, and that's why we share the key ingredients that make MetaBoost a standout choice for individuals looking to enhance their well-being.
Buy MetaBoost Supplements Now in Baton Rouge
Ready to take the plunge into a healthier lifestyle? Seize the opportunity to buy MetaBoost Supplements from The Aspen Clinic. This limited-time offer is your invitation to invest in your well-being. Say yes to a healthier and more energized version of yourself—order your MetaBoost Supplements today!