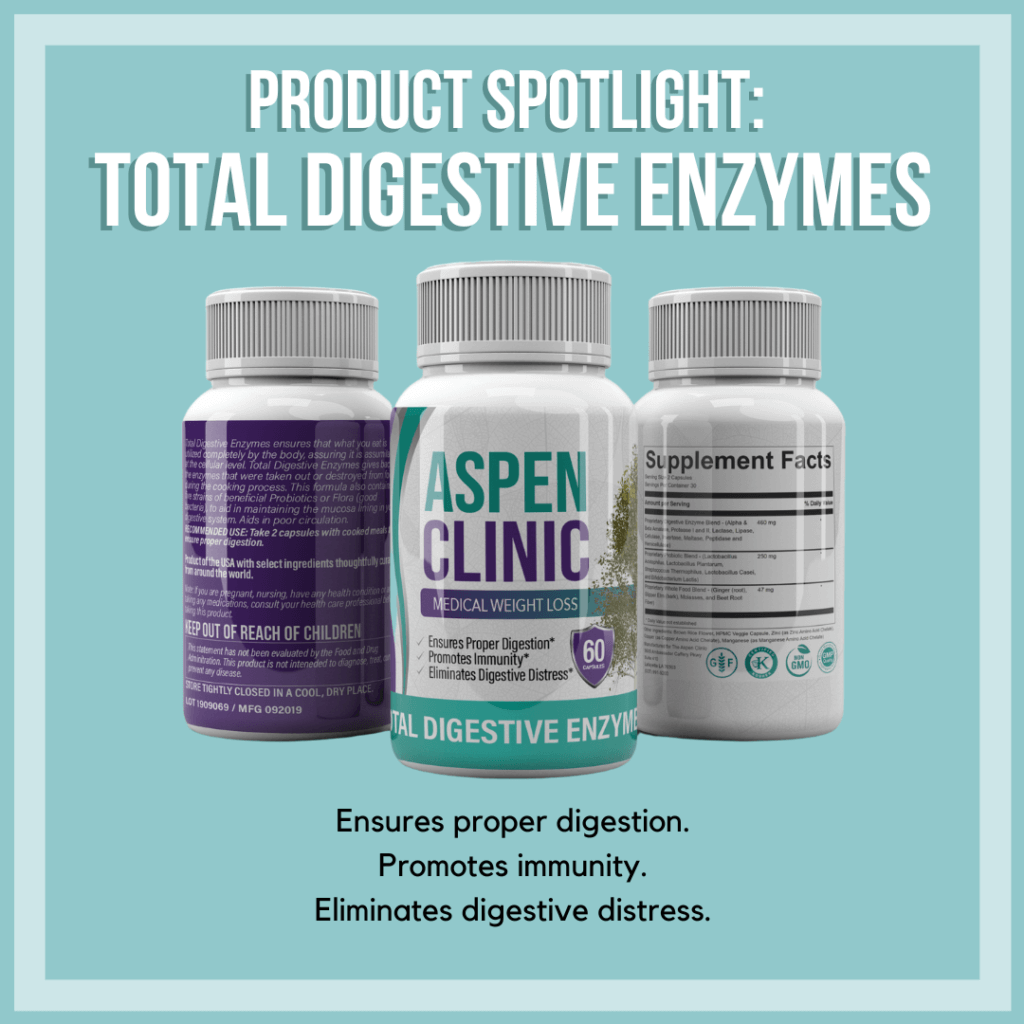 Embarking on a journey to better digestive health is made effortless this month with our spotlight product—Total Digestive Enzymes. Dive into a world of digestive balance and discover the transformative benefits of this meticulously crafted supplement.
Why Total Digestive Enzymes?
Total Digestive Enzymes stands as a beacon of digestive health, offering a comprehensive blend of enzymes meticulously chosen to support your digestive system. This dynamic formula goes beyond conventional supplements, addressing the root causes of digestive discomfort, promoting optimal nutrient absorption, and fostering overall gut balance.
Exclusive Offer: $5 Off This Month!
To celebrate your commitment to digestive wellness, we're thrilled to present an exclusive offer this month. Secure your supply of Total Digestive Enzymes at a special $5 off! This limited-time discount is our way of encouraging you to take charge of your digestive health without breaking the bank.
Benefits That Transform Your Digestive Experience
Total Digestive Enzymes is more than a supplement; it's a holistic approach to a healthier digestive system.
Here are just a few benefits that come from taking Total Digestive Enzymes:
Efficiently breaks down food for improved nutrient absorption
Alleviates digestive discomfort and promotes overall gut balance
Supports a healthier, more content digestive system
How to Embrace Digestive Well-Being
Ready to prioritize your digestive health? Seize this opportunity to enhance your well-being. Get your bottle of Total Digestive Enzymes from The Aspen Clinic and take the first step toward a life of digestive harmony and overall health. With our transparent commitment to quality and effectiveness, you can trust Total Digestive Enzymes as your partner on this transformative adventure.
Buy Total Digestive Enzymes at The Aspen Clinic
Investing in your digestive health is an investment in your overall well-being. Experience the transformative power of Total Digestive Enzymes. Don't let digestive discomfort hold you back—order Total Digestive Enzymes from The Aspen Clinic now and begin a journey to a healthier lifestyle. Have questions? Feel free to contact us at one of our 9 locations in Louisiana! Your digestive wellness adventure starts here!