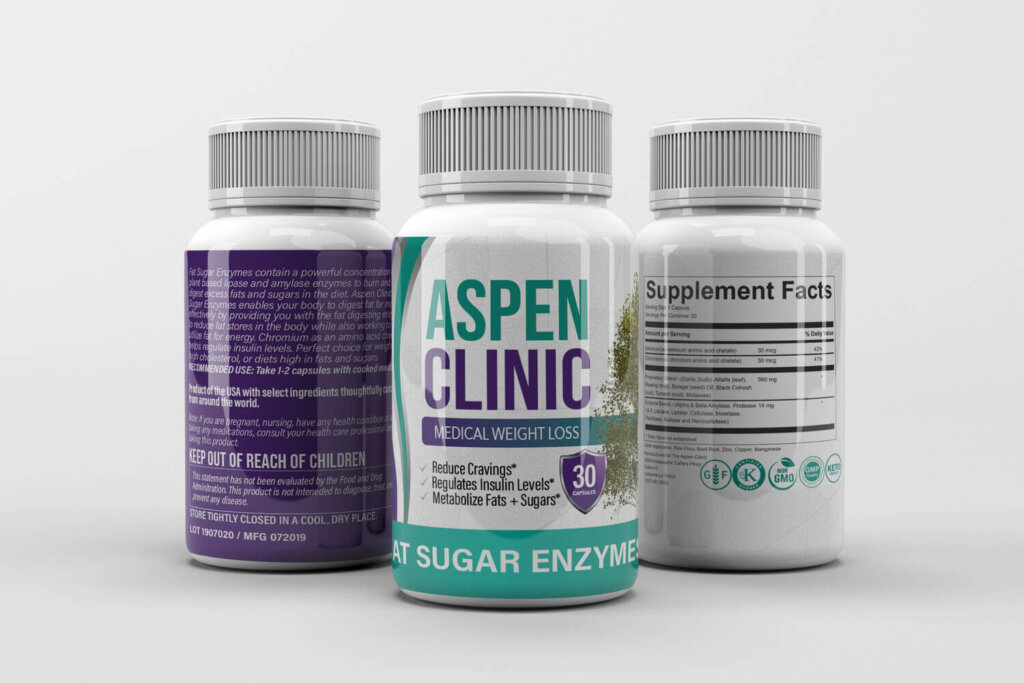 Are you looking for a healthier way to digest fat without the use of potentially harmful "fat blockers" or other fat burners that are on the market? The answer is the Aspen Clinic's Fat Sugar Enzymes Supplement which contains lipase, a digestive enzyme that your body actually produces naturally.
Continue reading to learn more about our Fat Sugar Enzymes Supplement and how it can help you burn and digest fat more effectively.
What is the Fat Sugar Enzymes Supplement and How Does it Work?
Fat Sugar Enzymes is a powerful supplement that helps burn and digest dietary fat in a healthy way. The unique combination of proven ingredients like lipase, work to reduce fat storage while also working with the body to utilize fat and convert it into energy.
Eating fat is not really the problem, the real problem is that your body can't effectively digest or break down that fat that you consume which ends up causing health problems and weight gain.
Typically, we ingest more fat than we are able to digest which is where the Fat Sugar Enzyme Supplement comes in. The supplement contains the purest available source of lipase which enables your body to burn fat more effectively by providing you with fat digestive enzymes that are normally found in raw fats.
Join The Aspen Clinic – We Have 9 Locations in Louisiana
The Aspen Clinic program is based on lifestyle changes, not temporary dieting. In summary, our program is designed to increase your metabolism and help you develop a new set of eating and activity habits. We will individualize your program according to your daily caloric needs to ensure that you are losing fat and avoiding the loss of lean muscle mass.
Visit any of our Aspen Clinic locations across Louisiana, Baton Rouge, Covington, Hammond, Harvey, Houma, Lafayette, Metairie, Prairieville, and Slidell, or schedule an appointment today to get started!