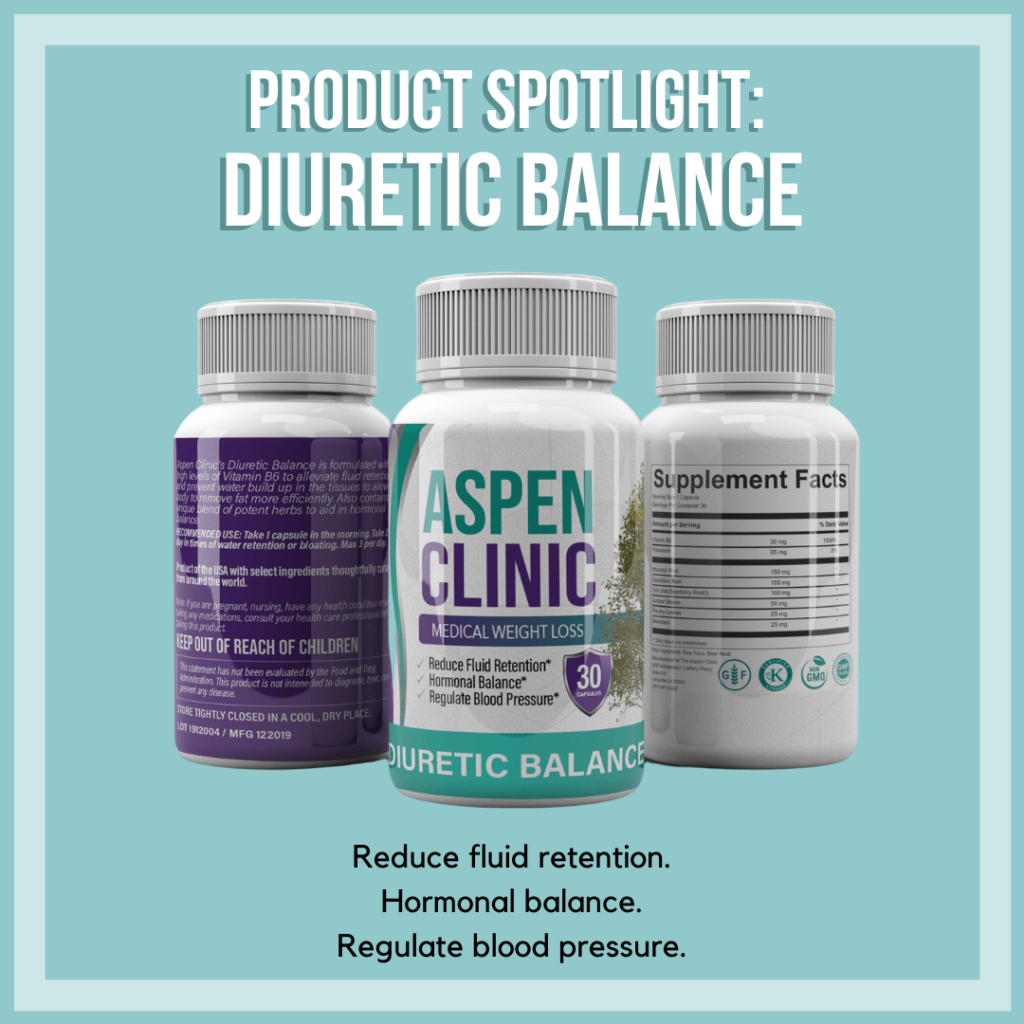 Are you looking for a natural solution to reduce fluid retention, regulate blood pressure, and enhance your overall well-being? Look no further than Diuretic Balance, our spotlighted product this month! Say goodbye to bloating and water retention while enjoying a boost in mood and overall well-being! Diuretic Balance is available at a discounted price of $5 off throughout the month of June!
Try Diuretic Balance Today!
What Does Diuretic Balance Do?
With a concentration of the B6 vitamin, this product is designed to support your body's natural water cycle and reduce fluid retention, making the supplement your go-to solution for shedding excess water weight and improving circulation. In addition, Diuretic Balance has been known to provide varying degrees of relief from PMS symptoms, arthritis, and even hair loss!
How Does it Work?
Our Diuretic Balance formula helps prevent the storage of excess water in the body. In situations of high heat or stress, we tend to retain more water. By promoting our natural water cycle, this supplement works against uncomfortable bloating.
One of the standout features of Diuretic Balance is its inclusion of a whole food complex that provides 100% of the daily recommendations for B vitamins. These vital nutrients play a pivotal part in overall health maintenance. With 30 capsules per bottle, the general recommended use is one capsule in the morning, with the option to take up to three capsules per day.
Just like Aspen Clinic's renowned B-Complete formula, Diuretic Balance showcases our commitment to excellence and quality. Aspen Clinic, located in Louisiana, has established itself as a trusted name in providing effective and reliable supplements to support various health goals. Remember, optimal results are achieved when paired with a balanced diet and regular exercise. Schedule a consultation with Aspen Clinic and take the first step towards a healthier you!
Try Diuretic Balance Today!
Join The Aspen Clinic in Louisiana and Get Healthy Today!
Visit the Aspen Clinic at any of our easy-to-find Louisiana-based locations in Baton Rouge, Covington, Hammond, Harvey, Houma, Lafayette, Metairie, Prairieville, or Slidell. Don't miss out on this opportunity to try Diuretic Balance at a discounted price throughout the month of June. Start your journey towards better health and well-being today!