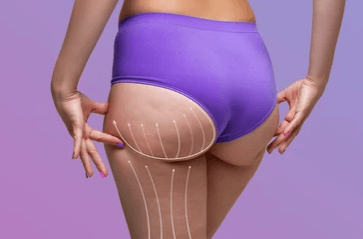 Are you wondering if collagen actually boosts your ability to lose weight? At the Aspen Clinic in Louisiana, we're excited to get the word out about the weight-loss-boosting and appearance-enhancing potential of collagen. 
Ask The Aspen Clinic: Does Collagen Help with Weight Loss?
Collagen absolutely has the potential to help with weight loss. With products like our collagen protein powder for weight loss and wrinkles, we're confident that education around collagen can uplift your weight loss journey! Keep reading to learn lesser-known collagen facts that lend themselves to weight loss.
Schedule Your Health Consultation Now!
How Collagen Can Boost Your Metabolism
Typically, when removing unnecessary fats from your diet and replacing them with proteins, weight loss becomes much more attainable. As collagen is a protein structurally speaking, it can do a ton to nudge your metabolism in the right direction and burn more calories during the digestive process.
Use Collagen to Stay Fuller Longer
Drawing from the protein-rich nature of collagen, it's also more than possible that collagen can help keep you feeling full for longer. This comes in handy when trying to mitigate any anxiety or irritation due to any recently reduced calorie intake diet plans.
Build Muscle & Lose Fat
Many people experience a loss of lean muscle mass when they lose a considerable amount of weight. That's where collagen comes in. Abundant in amino acids, the compound promotes muscle growth and recovery. During your weight-loss journey, this could do wonders for preserving any hard-earned muscle and the toned look they create.
Balancing Blood Sugar Levels with Collagen
Rich in glycine, a blood sugar-regulating neurotransmitter, collagen may strengthen your sugar-balancing game as you navigate intense cravings, drop unhealthy snacking habits, and cope with calorie reduction while dieting.
Schedule Your Health Consultation Now!
Learn What Else Collagen Can Do For Weight Loss with The Aspen Clinic
Still asking yourself what does collagen do? Don't hesitate to contact us with your collagen questions at any of our easy-to-find Louisiana locations, where we're passionate about supporting weight loss communities in Baton Rouge, Covington, Hammond, Harvey, Houma, Lafayette, Metairie, Prairieville, and Slidell.